Tips & Articles
Oslo, Norway » Entertainment » Shopping Centres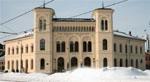 Being the capital of Norway, Oslo offers tourists a wide range of opportunities to give into self-indulgence and luxurious shopping. From large shopping centres, small boutiques to local handicraft shops and flea markets, the shopping capital does its best and successfully gives into the demand of shopaholics.
In Oslo, shops are open during daylight hours from 10:00 am to 5:00 pm and on Saturdays from 9:00 am to 2:00pm. The shopping centres are open till 8:00 pm on weekdays and 6:00 pm on Saturdays. Most shops remain closed on Sundays except for some souvenir shops.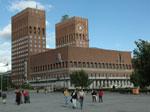 Shopping areas
The most popular place for shopping in Oslo is the area around Frogner, which is famous for its art galleries, antiques and food shops. Just north of Frogner is the Bogstadveien Street featuring many of the city's shops, market stalls and department stores.
Oslo is home to many large shopping malls such as, Aker Brygge, Steen & Strøm, Eger Karl Johan, Paléet, Oslo City, Glasmagasinet and Byporten. On the streets of Bogstadveien and Hegdehaugsveien one can find an extensive collection of clothing varying from mid range to exclusive brands.
Grünerløkka comprises a chain of small, independent stores selling all sorts of clothes, handicrafts and pottery made by young Norwegian designers and artists. At Grensen, one can come across a perfectly fitting contemporary shoe style, while, Møllergata is the most popular place to go for quality furniture shopping.
There is a large collection of handicraft work from the Norwegian folk artists on offer at Stortingsgate 28. The Oslo sweater shop at Tullins gate5, offers the best selection of sweaters in the city.
Stortorget is an open-air market selling general goods such as clothing, handicrafts, jewellery, antiques, souvenirs and flowers. Similarly, the stores at Grønland, many of them run by immigrants, sell a selection of vegetables, fruit and spices. This area is also famous for Fretex second hand shops, trading in second-hand and new clothes.
For a unique range of beautiful souvenirs, visit the area around Oslo City Hall. In Vika, there is a shop called House of Oslo specializing in interiors and lifestyle.