Oslo Festivals
People of Oslo often celebrate different festivals to express their rich cultural heritage. There are regular concerts held at the places like Norsk Musikkhogskole, Spektrum Hall, Vallehoven Arena and Ullevaal Stadium.
The Holmenkollen Ski Festival is one of the most significant sporting events and attracts many talented skiers from Nordic countries and around the world.
Browse further to know more about the different kinds of festivals and events that are celebrated in the city.
Holmenkollen Ski Festival

Holmenkollen Ski Festival
Holmenkollen Ski Festival (Holmenkollen skifestival or Holmenkollrennene) is a traditional skiing event held in the Holmenkollen neighbourhood in Oslo. 'Holmenkollen FIS World Cup Nordic' is the official name of the event. The event started in the nineteenth century and takes place at Holmenkollen National Arena and on skiing hills like Midtstubakken and Holmenkollbakken. Holmenkollen has been hosting many World Championship events like Skifest & RAW AIR and Biathlon World Cup.
International Church Music Festival

Oslo International Church Music Festival
Oslo International Church Music Festival (Oslo Internasjonale Kirkemusikkfestival) was founded by Bente Johnsrud in the year 2000 and is marked with choirs, concerts, pipe organists and gospel groups performing in different churches and cathedrals, such as the Medieval church Gamle Aker. This event is hosted for ten days in March and is celebrated to support the church music in Norway.
Oslo Jazz Festival

Oslo Jazz Festival
Oslo Jazz Festival (Oslo Jazzfestival) is a non-profit organisation initiated by Aage Teigen in 1986. Every year in mid-August, over 60 concerts are organised at around 15 venues in Oslo. This Norwegian music event covers live jazz performances ranging from traditional jazz, Dixieland, New Orleans jazz etc. Charles Lloyd, Herbie Hancock, Jan Garbarek, Arild Andersen and many more artists have performed at Oslo Jazz Festival.
Inferno Metal Festival

Inferno Metal Festival
Inferno Metal Festival is a popular metal festival organised every year during Easter in Oslo. Started by Borknagar guitarist Jens F. Ryland and Radar Booking in 2001, the festival has witnessed performances by many national and international bands. This four- days festival consists of more than 50 concerts, making it one of the biggest metal festivals in the country.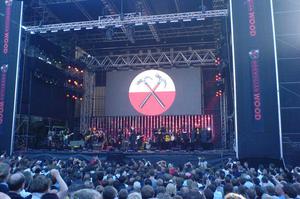 Karamell/GPL
Norwegian Wood
Norwegian Wood (Norske Wood) is a music festival in Oslo, held every year in June in Frognerbadet in western Oslo. The festival's name refers to the song Norwegian Wood (This Bird Has Flown)". This festival was started in 1992 by Sten Fredriksen, Jørgen Roll and Haakon Hartvedt. The festival brings big names like Johnny Cash, Jethro Tull, Foo Fighters, Nick Cave and many more.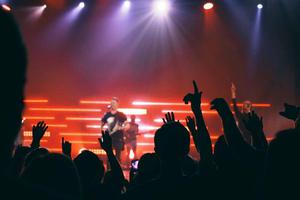 Unsplash/Jazmin Quaynor

Oslo World
Oslo World was founded in 1994 as Verden i Norden. In 2002 it changed its name to Oslo World. It is a famous music festival for music from Asia, America, the Middle East and Latin America. It is usually held at the end of October and the beginning of November. This festival has brought many well-known and celebrated international artists to perform. It also organises exhibitions, seminars and concerts at various venues. Musical genres like hip hop, Chaabi, jazz, French chanson, samba, electronic, etc., are recited at festivals. Many celebrities, actors, activists, designers, artists, and dancers are invited to attend this festival.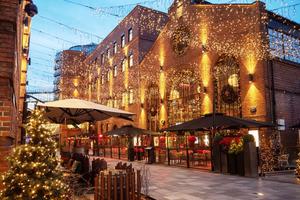 Maxpixel
Christmas (Jul)
Christmas (called Jul) season in Norway is a joyous occasion based on Christian principles and traditions. Concerts and musical shows are organised before the Christmas holidays. At the same time, Christmas Eve is reserved for family dinners, including traditional delicacies like pinnekjøtt (lamb), ribbe (pork ribs), turkey or fish. People usually visit their family and friends during Christmas and indulge in some tasty Nordic cuisine.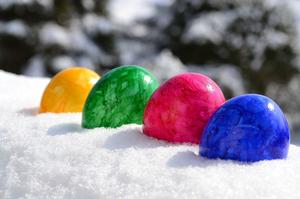 Pixabay/Ueli Heim
Easter
Norwegian Easter (påske) starts with Palm Sunday (palmesøndag) followed by Maundy Thursday (skjærtorsdag) and Good Friday (langfredag). Norwegians celebrate it with great enthusiasm. In churches, Palm Sunday is celebrated in memory of Jesus. On Easter Saturday (påskeaften), shops are open, and kids exchange Easter eggs made of chocolates. Homes are decorated, and family dinners are organised. Roasted lambs and other Norwegian dishes are prepared. Traditionally, Easter eggs, chicken and Easter bunnies are the symbols of the festival, but in recent years the traditional importance has reduced, and people celebrate it as a vacation.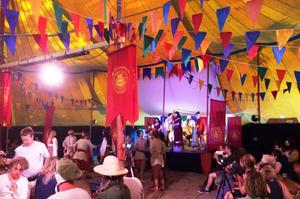 Oslo Medieval Festival
Oslo Medieval Festival (Oslo Middelalderfestival) is an annual event started in 1994 to help people learn about the medieval history of Oslo. In the year 2014, the festival moved to Akershus Fortress. The festival features a Norwegian fair, concerts, and traditional arts and crafts exhibitions. This festival takes place at the end of May and takes you back about 700 years (around 1314).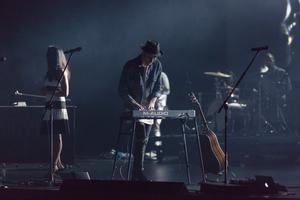 Pxhere

Oslo Chamber Music Festival
Oslo Chamber Music Festival (Oslo Kammermusikkfestival) is an annual chamber music festival held for over a week in August at various venues across Oslo, with Akershus Fortress as the main stage. Top-class soloists and chamber musicians, both local and international, perform at this event.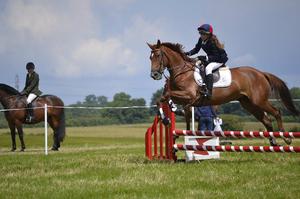 Pixabay/an Dunlop
Oslo Horse Show
Oslo Horse Show is a three-day international equestrian event held every year on the second weekend of October at the Oslo Spektrum. This sporting event features everything, from show jumping and horse racing to riding classes, international dressage and top-class entertainment. It is the epitome of Norwegian equestrian sport and a big date in the calendar for all horse lovers.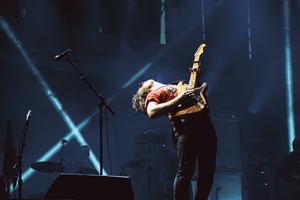 Pxhere

Ultima Oslo Contemporary Music Festival
Ultima Contemporary Music Festival is Norway's most significant contemporary music festival, held in Oslo for over ten days in September. The festival, started in 1991, is all about music-related concerts, workshops and exhibitions that take place at various venues like Norwegian National Opera & Ballet, Oslo Concert Hall and small clubs, museums and schools.
Recommended Activities