Theatre & Dance in Oslo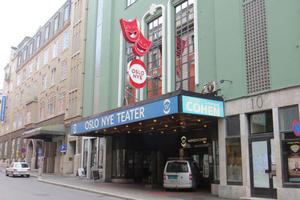 People from Oslo, Norway are music lovers and the city houses more than 20 theatres to entertain them.
Some famous names include the National Theatre, Norwegian Theatre, Rockefeller Music Hall, Riksteatret, etc., in fact, the National Theatre is the largest theatre in the country.
Oslo presents a wide spectrum of events, performances and festivals to entertain the people. Theatre and performing arts venues are great places to display the talents of established as well as upcoming Norwegian artists, and also for the Norwegian people to enjoy international performers.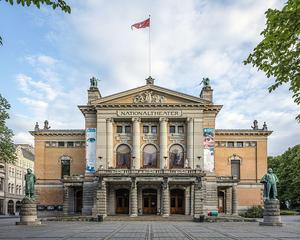 National Theatre
National Theatre (Nationaltheatret)
The National Theatre is Norway's largest theatre, placed right in the centre of Oslo, between the Royal Palace and the Parliament, it occupies an architecturally beautiful old building. It has three permanent stages with the fourth one located in Torshov. Since its opening, it is one of the favourites of Norwegian stage artists and dramatists. Only renowned international producers are allowed to stage their plays here.
Address: Johanne Dybwads plass 1, 0161 Oslo, Norway
Tel.: +47 81 50 08 11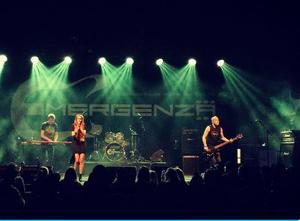 Rockefeller Music Hall
Rockefeller Music Hall
The Rockefeller Music Hall situated in downtown Oslo is a live concert venue which was established in 1986. The music hall consists of three venues - the Rockefeller, John DEE and Sentrum Scene, a nearby music venue used for concerts, shows, parties, film screenings. John DEE is a nightclub which serves beers and drinks to the crowd. Many famous bands and musicians including the Coldplay have performed here.
Address: 16 Torggata, 0181 Oslo, Norway
Tel.: +47 22 20 32 32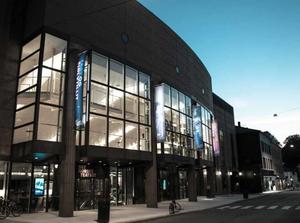 Norwegian Theatre
Norwegian Theatre (Det Norske Teatret )
The Norwegian Theatre also called as the Det Norske Teatret in Oslo was established on 6th October 1912 by Edvard Drabløs and Hulda Garborg. The theatre consists of three stages where various performances are staged throughout the year. The Norwegian Theatre was also awarded the prestigious 'Spellemannprisen' Award for its musical 'Så lenge skuta kan gå' in 1979.
Address: Kristian IVs g. 8, 0164 Oslo, Norway
Tel.: +47 81 50 08 11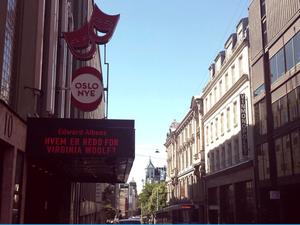 Oslo New Theatre
Oslo New Theatre (Oslo Nye Teater)
The Oslo New Theatre was established in 1959 and since then it has been one of the most popular venues in the city. The theatre also consists of four different stages - Oslo Nye Centralteatret, Oslo Nye Hovedscenen, Oslo Nye Teaterkjeller'n and Oslo Nye Trikkestallen.
Address: Oslo Nye Teater As Rosenkrantzgate 10 0159 Oslo, Norway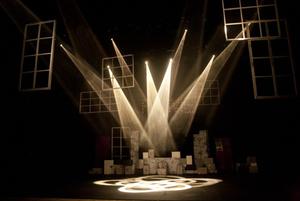 Pixabay
Black box Theatre
The Black box Theatre was established in 1985 and is one of the leading platforms to showcase Norwegian as well as international performing arts. The theatre consists of two stages where a range of popular productions has been organised. The theatre space was once a chocolate factory which was later converted into the present theatre.
Address: Marstrandgata 8 N-0566 Oslo, Norway
Tel.: +47 23 40 77 70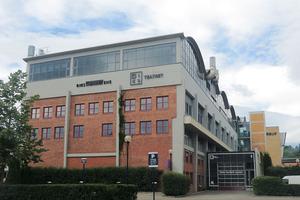 Bjoertvedt/CC BY-SA 3.0

Riksteatret
A touring theatre, the Riksteatret was officially founded in 1948 and performed at Kirkenes for the very first time in 1949. This theatre tours to about 200 different stages at various places all over Norway to entertain people. A large number of artists, technicians and musicians are connected with this theatre.
Address: Gullhaug Torg 2b, 0484 Oslo, Norway.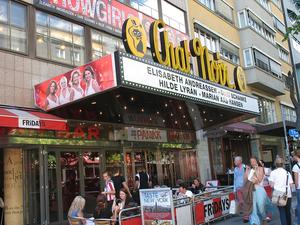 Kjetil Ree/CC BY-SA 2.5
Chat Noir
Established in 1912 by Bokken Lasson the Chat Noir is one of the oldest performance-based venues in Oslo city. The theatre organises various national and international plays which have helped in supporting a large number of artists. The theatre is located at Klingenberg Gate 5, below Saga cinemas and has its entrance from the Olav Vs gate.
Address: Klingenberggate 5, 0161 Oslo, Norway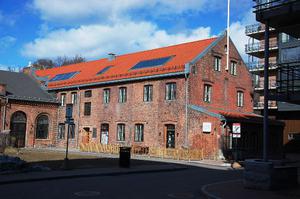 Anne-Sophie Ofrim/CC BY-SA 4.0

Det Andre Teatret
The Det Andre Teatret was started by a group of improvisers Mats Eldøen, Nils Petter Morland, Veslemøy Mørkrid, Tony Totino and others, and focus mostly on the improvisational theatre. Several well-known celebrities like Jeffrey Vikstvedt, Mats Eldøen, Thorbjørn Harr, Harald Eia are associated with this theatre.
Address: Ivan Bjørndalsgate 9 0472, Oslo, Norway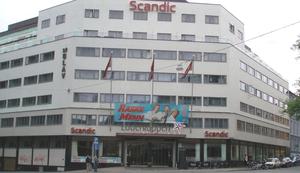 Hans-Petter Fjeld/CC BY-SA 2.5
Edderkoppen scene
The Edderkoppen scene is a performance stage and meeting centre located in Oslo. The theatre was earlier known as ABC theatre, but in 2003 it was rechristened to its current name. The theatre has a capacity to accommodate about 344 people at a time and provides facilities like conference hall, bar, etc. This place was last renovated in 2016.
Address: St. Olavs Plass 1, 0165 Oslo, Norway
Recommended Activities