Visa Requirements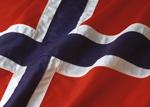 Do you need a visa to travel to Oslo, Norway?
Norway is a part of the Schengen area. The Schengen area includes 22 EU countries and four non-EU countries. Schengen Visa is required for travellers to go to Norway. Citizens from Schengen-member countries do not require a visa to enter Norway for stays of up to 90 days, but they must carry a national ID while entering and travelling in Norway.
If you are not eligible for visa-free entry into Norway, then you need a visa to enter the country. Many countries enjoy visa-free entry for periods of up to 90 days.
The Schengen Area consists of 23 EU member states and four non-EU countries:
| | | |
| --- | --- | --- |
| Austria | Belgium | Croatia |
| Czech Republic | Denmark | Estonia |
| Finland | France | Germany |
| Greece | Hungary | Iceland |
| Italy | Latvia | Liechtenstein |
| Lithuania | Luxembourg | Malta |
| Netherlands | Norway | Poland |
| Portugal | Slovakia | Slovenia |
| Spain | Sweden | Switzerland |
ENTERING NORWAY
All foreign nationals must have a valid passport.
Those who are citizens of Schengen countries must have proper travel documents/passports.
Nordic nationals travelling in Nordic countries are exempt from passport compulsion.
Those foreign nationals who wish to stay the longest in Norway, among other Schengen countries or their first country to enter in a Schengen area is Norway, must have a visa affixed to their passport by a Norwegian foreign service mission.
For Norway visa passport is compulsory.
Passport control can be carried out at an authorised border crossing point within the Schengen area.
VISITOR'S VISA
Visitor's visa may be granted for tourist visits, family visits, official assignments, business trips, study trips or other purposes.
The visa is granted for a maximum of three months.
You must have a valid passport or other approved travel documents.
You must be able to return lawfully to your country of origin or another country for which you have a residence permit.
You must have enough money to cover your travel costs to and from the Schengen area and pay for your stay there. You might be stopped at the border if it is proved that you do not have enough money or an approved guarantee.
DURATION OF VISA
A visitor's visa is valid for entry and a stay during the period stipulated in the visa.
A visitor's visa generally permits you to enter Norway only once.
The total stay in the Schengen area must not exceed three months.
In special cases, multiple entries are allowed within 6-12 months.
You may spend up to three months in the Schengen area within six months.
You cannot stay in the Schengen area longer than the period of the visa granted.
Under unavoidable circumstances, if you have a longer stay than the period granted by visa authorities, you will have to apply to police authorities. The visa extension may be granted only if unforeseeable circumstances arise.
REQUIREMENTS FOR VISA
Visa application form completely and legibly filled in and signed with application fee.
Two recent passport-size photos.
Passport and travel documents as per the checklist. Passport must be valid for at least three months after the visa expiration date.
Travel health/accident insurance.
Proof of sufficient funds (bank statements for the last three months)
Proof of accommodations, i.e. hotel reservation at least for first days of your stay in Norway.
Suppose you are staying with family or friends, an official invitation letter should be submitted. The letter should be signed by the concerned family members or friends and notarized by the local authorities in the relevant Schengen country.
Proof of nationality of the country you belong to.
Proof establishing the purpose of the trip (letter of invitation, official invitation, participation in group travel).
Proof that you can and will continue your trip after your visit to the Schengen countries (a confirmed flight reservation and itinerary should be submitted with the visa application; after the visa is approved, you will need to show the original airline ticket).
If the applicant is a minor travelling alone, written consent of the parent(s) or guardian having custody of the child, the signatures on this document must be notarized.
Travel restrictions related to COVID-19:
Due to the global COVID-19 pandemic, Norway, like many other countries, may have specific entry requirements or restrictions in place, including testing, quarantine, or vaccination requirements. It is essential to check the latest information from the Norwegian authorities or your nearest consulate or embassy before planning your travel to Oslo, Norway.
Please note: The information on this 'Oslo Visa requirement' page is for general information purposes only. Any reliance you place on such information is, therefore, strictly at your own risk. Please check Norwegian Directorate of Immigration (UDI) site or contact your nearest Norwegian Embassy for accurate, up-to-date information.
Recommended Activities