Visa Requirements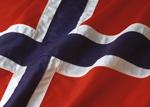 Do you need a visa to travel to Oslo, Norway?
Norway is a part of the Schengen area. The Schengen area includes the following countries: Austria, Belgium, Denmark, Finland, France, Germany, Greece, Iceland, Italy, Luxembourg, the Netherlands, Norway, Portugal, Spain and Sweden. A visa for anyone of the Schengen countries is valid for a stay in all the other Schengen countries during the period for which the visa is valid. Over six months, you are not permitted to spend more than a total of three months in the Schengen area. Unless otherwise provided, all foreign nationals must have a visa to enter Norway.
ENTERING NORWAY
All foreign nationals must have a valid passport.
Those who are citizens of Schengen countries must have proper travel document/passport.
Nordic nationals travelling in Nordic countries are exempt from passport compulsion.
Those foreign nationals who wish to stay the longest in Norway among other Schengen countries or their first country to enter in a Schengen area is Norway, must have visa affixed to their passport by a Norwegian foreign service mission or where appropriate the international service mission of another Schengen country representing Norway.
For Norway visa passport is compulsory.
Passport control can be carried out at an authorized border crossing point within the Schengen area.
VISITOR'S VISA
Visitor's visa may be granted for tourist visits, family visits, official assignments, business trips, study trips or other purposes.
The visa is granted for a maximum of three months.
You must have a valid passport or other approved travel document.
You must be able to return lawfully to your country of origin, or another country for which you have a residence permit.
You must have enough money to cover your travel costs to and from the Schengen area and to pay for your stay in the area. If the person you are staying with guarantees your travel costs, the cost of your board, lodging and return fare, if you do not have a round-trip ticket, it might be enough. You might be stopped at the border if it is proved that you do not have enough money or an approved guarantee.
You must not be registered in the Schengen Information System (SIS)* as an alien who is to be refused entry into the Schengen territory.
DURATION OF VISA
A visitor's visa is valid for entry and a stay during the period stipulated in the visa.
A visitor's visa generally permits you to enter Norway only once.
In special cases, multiple entries are allowed within 6-12 months.
You may spend up to three months in the Schengen area within six months.
You cannot stay in the Schengen area longer than the period of visa granted; otherwise, you may be deported.
Under unavoidable circumstances, if a longer stay than intended than the period granted by visa, you will have to apply to police authorities.
The total stay in the Schengen area must not exceed three months.
Such extension of visa may be granted only if unforeseeable circumstances arise.
WHAT TO SUBMIT
Visa application form completely and legibly filled in and signed and two recent passport-size photos. Please indicate your phone numbers and e-mail address.
Passport or travel documents, which must be valid for at least three months after the expiration date of the visa to be applied for. All parties to the Schengen Agreement must recognize the passport or travel documents.
Proof of nationality of the country you belong to.
Proof establishing the purpose of the trip (letter of invitation, official invitation, participation in group travel).
Proof that you can and will continue your trip after your visit to the Schengen countries (a confirmed flight reservation and itinerary should be submitted with the visa application; after the visa is approved you will need to show an original airline ticket).
Travel health/accident insurance.
Proof of sufficient funds (bank statements for the last three months)
Proof of accommodations, i.e. hotel reservation. If you are staying with family or friends, an official letter of invitation should be submitted, which is signed by the concerned family members or friends and notarized by the local authorities in the relevant Schengen country.
If the applicant is a minor travelling alone, written consent of the parent(s) or guardian having custody of the child, the signatures on this document must be notarized.
OTHER TYPES OF VISAS
AIRPORT TRANSIT VISA: For nationals from countries from Afghanistan, Bangladesh, the Democratic Republic of the Congo, Eritrea, Ethiopia, Ghana, Iran, Iraq, Nigeria, Pakistan, Somalia and Sri Lanka, you must have a special airport transit visa if you are to stop in Norway on your way to another country outside the Schengen area. This visa will only allow you to stay in the airport's transit zone and does not entitle you to enter Norway. An AIRPORT TRANSIT VISA is not required if you have a resident permit in an EEA state or belong to the following countries: Andorra, Canada, Japan, Monaco, San Marino, Switzerland or the USA.
NATIONAL VISA: If you do not satisfy the conditions for being granted a visa, which is valid for entry to the entire Schengen area, you may be issued a national visa for entry into Norway only.
EMERGENCY VISA: A foreign national requiring a visa may be issued with an emergency visa upon arrival in Norway if there are solid reasons for this, and if the applicant was unable to obtain a visa through the usual channels through no fault of his/her own. Emergency visas are issued only in exceptional cases
VISAS ARE NOT NEEDED FOR THE FOLLOWING COUNTRIES
Nationals of the following countries do not need a visa for entry into Norway:
Andorra, Argentina, Australia, Austria, Belgium, Bermuda (BDTC), Brazil, Brunei, Bulgaria, Canada, Chile, Costa Rica, Croatia, Cyprus, the Czech Republic, Denmark, El Salvador, Estonia, Finland, France, Germany, Greece, Guatemala, Hong Kong (SAR), Honduras, Hungary, Iceland, Ireland, Israel, Italy, Japan, the Republic of Korea, Latvia, Liechtenstein, Lithuania, Luxembourg, Macau (SAR), Malaysia, Malta, Mexico, Monaco, the Netherlands, New Zealand, Nicaragua, Panama, Paraguay, Poland, Portugal, Romania, San Marino, Singapore, Slovakia, Slovenia, Spain, Sweden, Switzerland, the United Kingdom, the United States of America, Uruguay, the Vatican City State, Venezuela.
Holders of diplomatic/ service passports from the following countries:
Albania (applicable only to the accredited ambassador to Norway and his or her spouse/children), Bulgaria, the former Yugoslav Republic of Macedonia, Morocco, Pakistan, the Philippines (also applicable to special passports), Romania, Russia (relevant only to the accredited ambassador to Norway and his or her spouse/children), South Africa, Thailand, Turkey (also applicable to special passports).
Please note: The information on this 'Oslo Visa requirement' page is for general information purposes only. Any reliance you place on such information is therefore strictly at your own risk. Please contact your nearest Norwegian Embassy for accurate, up-to-date information.
Recommended Activities