Oslo Travel Tips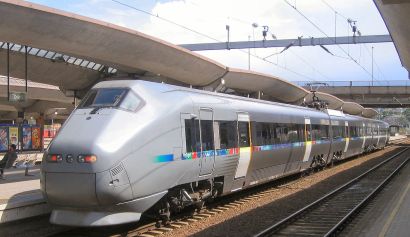 This beautiful city is full of historic sites, museums, parks, a variety of restaurants serving authentic food, and hotels. It is famous for its outdoor activities like ice skating, kayaking, cycling, hiking, sailing and skiing.
Oslo, the capital city of Norway, is not just rich in its diverse cultural existence but is also known for its romantic scenery, which is preserved within its limits. Though, most importantly, do not forget to pick up ski boots or snowboarding boots when you plan to visit Oslo's biggest ski centre.
Get in
By Air: Oslo can be reached by three airports - Oslo Airport, of course, Sandefjord Airport and Moss Airport, however, the Oslo Airport is the largest airport of Norway. Flights by more than 30 airlines make Oslo's airports easily accessible from most of the world.
By Train: Oslo lies in the heart of Norway's railway lines and all the lines end at Oslo S. The Oslo Central Station is located on the eastern side of the city centre, and the railways are well connected to places from all over the country. International daily rail services are also present to and from countries like Sweden, Denmark, etc.
By Car: You can also reach Oslo by car by following the International highways E6 from Malmö and E18 which goes from Saint Petersburg. However, you will have to pay a road tax at NOK 32 to reach Oslo by car.
By Bus: The city of Oslo is very well-connected by bus routes all over Europe. Various bus operators manage deluxe as well as inexpensive bus services.
By Boat: Oslo can be reached by a ferry from Denmark and Germany, and many companies operate car ferries and high-speed boats from various places.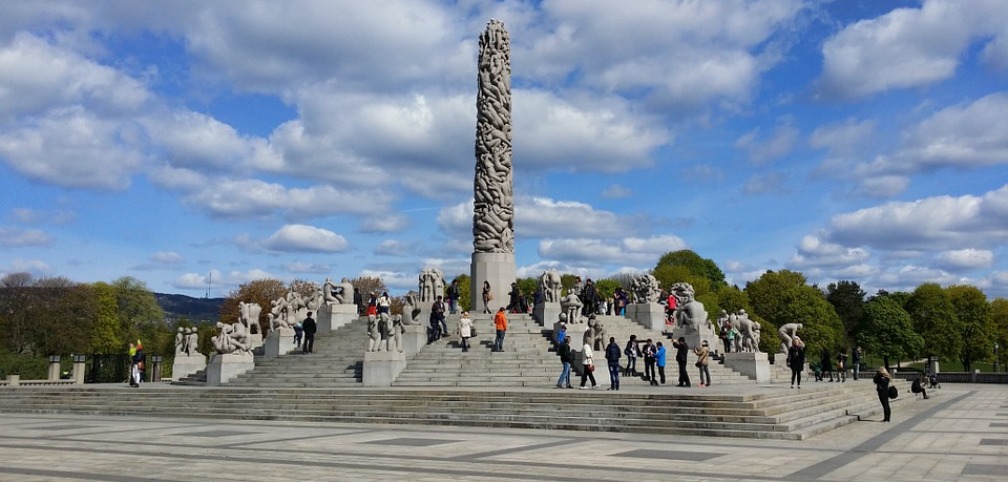 City Transport
Oslo is the biggest city in Norway and offers a variety of public transportation systems to explore the famous tourist attractions around the area. It is easy to travel via bus, metro and tram as it is operated by Ruter, a common management company for public transport.
The main Oslo Central Station and Bus terminal are located near Jernbanetorget, so it is easy to access any of the public transportation systems. There is also the most extensive metro system (referred to as T-bane) with six different lines that connect the downtown area with the outer regions of the city. This city also has a main port that serves ferry-boats, cargo and cruise ships.
Same as other Europe capitals, this city also offers a special pass known as the Oslo Pass to travel free on all public transport within the limits of the city. It also allows free entry to the museums, attractions, and discounts on sightseeing, car rental, restaurants, shops, ice skates and ski rental.
Safety
In spite of being one of the largest European capitals, Oslo is a very safe city with an incredibly low crime rate. However, it is necessary to keep an eye on the pickpockets in the crowded areas and outdoor festivals. It is advisable to keep wallets and valuable items in safe and secured bags. For travellers, it is safe to use public transportation at any time. It is also secure to explore the city's famous streets, especially at night. However, places like the areas surrounding the Central Station, bars, and cafes should be avoided at late hours of the night.
Tipping
Additional tipping is not expected, as service charges are always included in the restaurant and bar bills. It is good to appreciate the services offered by the staff members in the form of tips (around 5 to 10 %). Usually, taxi drivers round up the fare as a tip for their service.
Smoking
Smoking is strictly prohibited at Oslo airport, similar to other European airports. Same goes for no smoking in all public areas likes restaurants, bars and pubs. In addition, Norwegian law forbids smoking on public transportation.
When to Travel
The best time to travel to this beautiful city depends upon the choice of the tourist, whether they wish to experience skiing during the wintertime or beach activities in the summer season. During the summer season, the weather is mild and pleasant. The city of Oslo is considered to be one of the driest and warmest parts of Norway. In winter, snow is expected from mid-October, and after Christmas, the whole city is covered with snow. Though it is a famous winter destination for skiing, it significantly experiences a warmer climate than other European cities.
Winter: November–March
Spring: April–May
Summer: June–August
Autumn: September–October
Tourist Office
Central Station
Address: Trafikanten Service Center, Jernbanetorget 1, N-0154 Oslo
Tel.: +47 815 30 555
Fax: +47 23 15 88 11
City Hall
Address: Fridtjof Nansens plass 5 (entrance from Roald Amundsens gate), N-0160 Oslo
Emergency Numbers
| | |
| --- | --- |
| Calling Code | +47 |
| City Code | 2 |
| Police | 112 |
| Fire Department | 110 |
| Ambulance | 113 |
| | |
| --- | --- |
| Red Cross | +47 2205 4000 |
| Jernbanetorget Apotek (24 hrs pharmacy) | +47 2241 2482 |
| Oslo Kommunale Legevakten (Oslo Emergency Clinic) | +47 2293 2293 |
Important Phrases
| | |
| --- | --- |
| Hello | Hallo |
| Hi | Hei |
| Good morning | God morgen |
| Good evening | God kveld |
| Good night. | God natt |
| Excuse me | Unnskyld meg |
| Yes. | Ja |
| No | Nei |
| Please. | Vær så snill |
| I am sorry. | Jeg beklager. |
| Thank you. | Takk. |
| What is your name? | Hva heter du? |
| My name is... | Mitt navn er ... |
| | |
| --- | --- |
| Can you help me? | Kan du hjelpe meg? |
| Can you speak more slowly? | Kan du snakke saktere? |
| Do you speak English? | Snakker du engelsk? |
| Does anyone here speak English? | Har noen her snakker engelsk? |
| How are you? | Hvordan har du det? |
| How much? | Hvor mye? |
| I'm fine. | Jeg har det bra |
| I don't understand. | Jeg forstår ikke. |
| I am very glad to meet you. | Jeg er veldig glad for å møte deg. |
| Pleased to meet you | Hyggelig å treffe deg |
Recommended Activities