Oslo Geography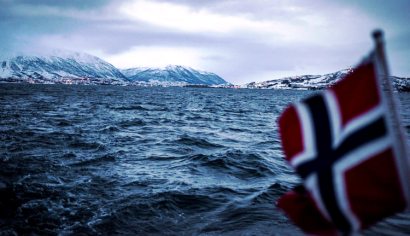 Oslo is geographically situated at the northernmost end of Oslofjord and is enclosed by forests, green hills and mountains. There are about 40 big and small islands in and around the city limits, the most significant being Malmøya which is nearest to Oslofjord.
59°56′58″ N , 10°45′23″ E
Oslo has 343 lakes, the largest of all lakes is Maridalsvannet lake. This lake is the primary source of drinking water for Oslo. There are two rivers Akerselva and Alna, of which Akerselva divides Oslo into two parts; East and West Oslo.
The highest mountain in the Oslo region is Kirkeberget which stands tall at 629 metres. Oslo occupies a considerable part of Norway, but ironically its population is considerably less when compared to other European capitals. Oslo's two-third area is occupied by protected forests, lakes, parks and hills.

Climate
Oslo experiences a humid continental climate. The city experiences warm summers and cold winters. Oslo receives moderate rainfall. The wettest season is summer and autumn, and the driest season is spring and winter.
Due to its location, some people believe that Oslo is best visited only in the winter. However, its mild and warm summers are enjoyable too.
The summer months last from May to August, which is the best time to go to Oslo for visitors who love the rising sun, especially between May and July. Oslo can experience almost 24 hours of daylight, with the famous midnight sun usually appearing in June or July.
The winter season is best for those tourists who love skiing and other winter activities like ice fishing, ice-skating and even cross-country skiing. The winter season lasts from September to April, which is very beneficial for skiing enthusiasts. In winter, the temperatures can go below -6.0°C (21.2°F). On average, more than 25 centimetres (9.8 inches) of snow cover is experienced 30 days per year. The annual average precipitation is 763 millimetres (30.0 in), with winter drier than summer.
| | | | | | |
| --- | --- | --- | --- | --- | --- |
| Month | High°C (°F) | Low°C (°F) | Month | High°C (°F) | Low°C (°F) |
| Jan | -1.8 (29) | -6.8 (20) | July | 21.5 (71) | 12.2 (54) |
| Feb | -0.9 (30) | -6.8 (20) | Aug | 20.1 (68) | 11.3 (52) |
| Mar | 3.5 (38) | -3.3 (26) | Sep | 15.1 (59) | 7.5 (46) |
| Apr | 9.1 (49) | 0.8 (33) | Oct | 9.3 (49) | 3.8 (39) |
| May | 15.8 (60) | 6.5 (44) | Nov | 3.2 (38) | -1.5 (29) |
| June | 20.4 (69) | 10.6 (51) | Dec | -0.5 (31) | -5.6 (22) |
Recommended Activities