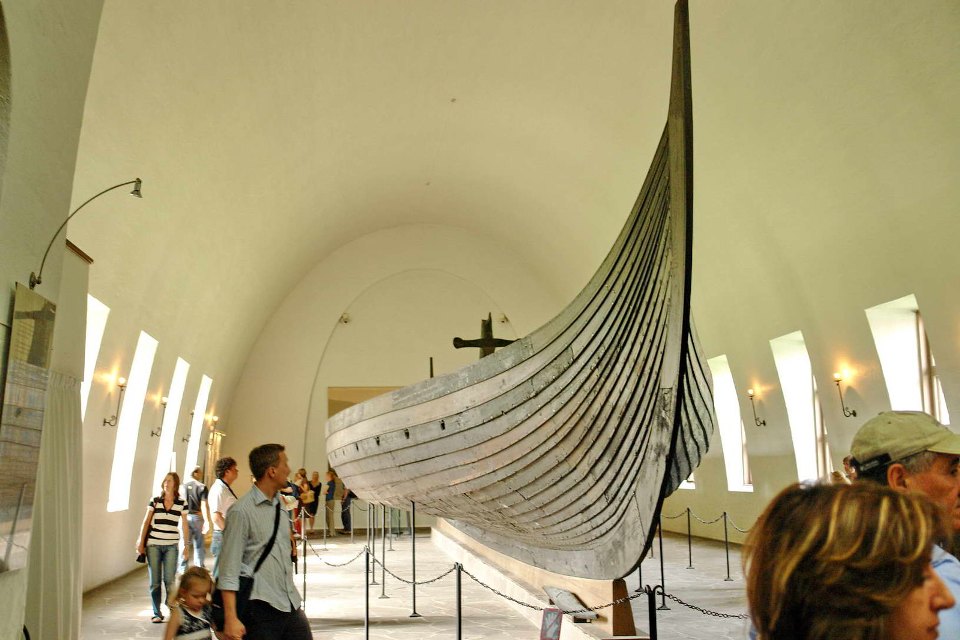 The museums in Oslo are a perfect blend of the city's rich and diverse cultural heritage. On a trip to Oslo, take out time to visit the best museums in the city. You will be amazed by the history, art, and well-preserved exhibits. We have rounded up some of the top museums in Oslo for ready reference.
Viking Ship Museum
The Viking Ship Museum is situated on the Bygdøy peninsula on the western side of Oslo and is featured with the world's best-preserved Viking ship with intricate carvings and amazing finds from the Viking tombs. The main attractions of the museum are the well-preserved Oseberg ship, the 9th-century Gokstad ship, and the Haugen ship. The adventure film, Vikings Alive, is screened on the ceilings and walls inside the museum throughout the day. You can stop by the souvenir shops to buy mementoes.  
Kon-Tiki Museum
Take some time out to explore the spectacular exhibits from world-famous Norwegian explorer, Thor Heyerdahl's expeditions. Heyerdahl crossed the Pacific Ocean on the balsawood raft, Kon-Tiki, in 1947. He had similar milestone achievements with reed boats Ra, Tigris, and Ra II, which demonstrated his commitment to world peace. Guests can marvel at the original vessels inclusive of Kon-Tiki, Ra, Easter Island, Galapagos, and more.  Apart from the well-stocked souvenir shop, you can head to the Oscar-winning Kon-Tiki documentary screening at a lower-level cinema theatre.
Holmenkollen Ski Museum
Holmenkollen Ski Museum is the world's oldest ski museum, which was founded in 1923 and is located at the base of the Holmenkollen ski jump in Oslo, Norway. The museum has a wonderful array of skiing history from over 4,000 years from rock carvings from the Stone Age to Norwegian polar exploration artefacts. Guests can enjoy the panoramic views of Oslo from the ski jump tower's observation deck.