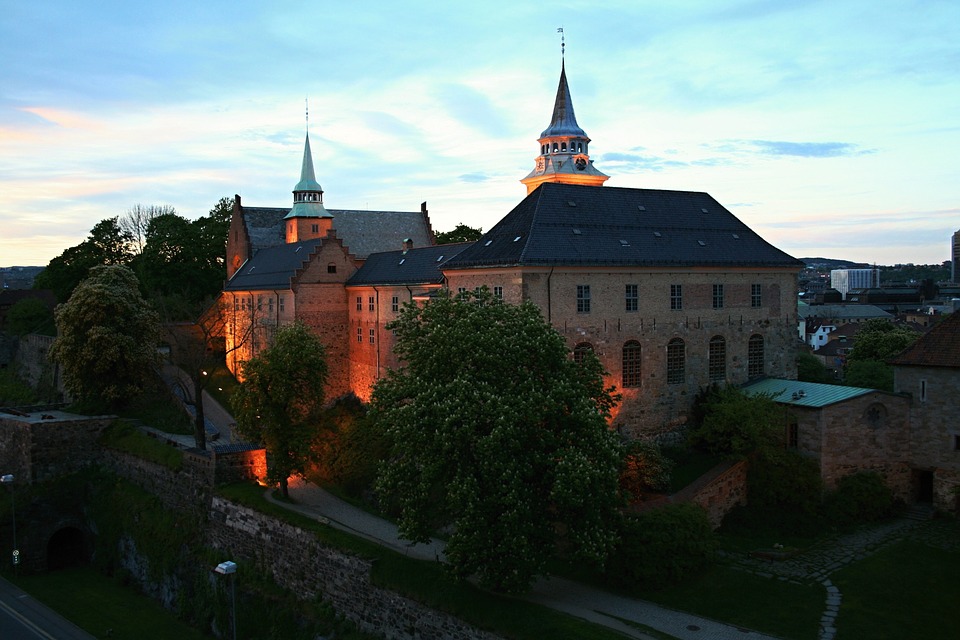 Norway is one of the most expensive countries in the world. With a minimum wage of 167 NOK, which roughly equates to an astonishing 17 EUR per hour, coming from a cheaper country can be a shock. It isn't just the accommodation either, the cost of living is high all the way from transport to food and alcohol being extortionate compared to the rest of the world. High wages, of course, lead to high prices all-round, there is no getting away from it (or is there?)
Norway is a beautiful and happy country, and it is clear to see why. With a progressive political system, incredible landscapes and a general culture of keeping in touch with nature, Norway is a must on anyone's travel bucket list. Making the trip affordable is difficult, but here is a list of the top 10 ways you can make it less expensive. 
Avoid hotels. Hotels are perhaps the most costly part of staying in Norway,  with nightly prices averaging 150 EUR and more. Airbnb can be a great money-saving alternative. This will also make the trip more authentically nordic too, as staying with a local family will likely lead to an insight into their culture and cuisine. Try and use their cooking facilities too, to avoid paying the high prices of restaurants.
Opt for grocery stores. Restaurants can be very expensive in Norway, with alcohol prices and high labour costs being the main reasons why. Grocery stores are a reasonable compromise if you're looking to save the pennies. Local cuisine can still be found, but at a fraction of the price, and meals can still be cooked using the kitchen facilities in the campsite or AirBnB guesthouse that you're staying in.
Avoid major cities. There is quite a considerable difference in the cost of living between the major cities like Oslo and Bergen, and smaller towns like Horten. Visiting smaller towns will mean you have an authentic experience away from tourists, see some hidden treasures and spend about half as much on accommodation. 
Avoid tours. Tours can cost over hundreds of USD and are somewhat unnecessary in this digital age. Instead, finding the best local landmarks and attractions on sites like TripAdvisor, with a GPS signal on mobile to navigate, and locals or Google to receive information on is a free alternative. The hardest bit will be organising it, so perhaps creating a travel itinerary is a great idea.
Carefully transfer money. Transferring money to Norway using bank service, cash services or remittances services like Western Union cheques means wasting 3% to 5% on a terrible exchange rate, and perhaps even more. Instead, money transferred through an FX company to a bank account (such as the hotel's bank account) will lead to the best rates and smoothest service, possibly leading to adding hundreds or thousands of NOK in spending money. Look out for companies that offer the best NOK rates, and suddenly your accommodation purchase may suddenly become slightly more affordable.
Camping. it is legal to camp pretty much anywhere in the wild throughout Norway. This is known as the right to roam, as long as you are pitching up a few hundred meters away from the nearest private cabin/house at the very least.
Recycle. Yes, not only is recycling a positive action towards a sustainable environment, but it can be monetarily rewarded in Norway. Many of the local grocery stores will pay you for bringing in glass bottles and cans. If payment isn't in cash, it will at the very least be in store credit. This goes hand-in-hand with the opting for grocery stores tip.
Avoid renting a car. Renting a car in Norway is expensive, to say the least. Opting for public transportation is far cheaper, and can result in seeing more of the country. Window gazing is somewhat riskier when you're the driver. 
Book public transport in advance. Like everything else in Norway, transport is expensive (surprise!). Booking trains and buses in advance usually result in cheaper prices. This may require some extra planning, but planning ahead often leads to mitigating overpaying for things anyway, like accommodation and money transfers. 
Budget airline. Spending plenty of time looking around at the different airline options is absolutely necessary these days. There is no excuse with the many comparison sites like Skyscanner, and it can mean paying 25% the price of an expensive airline ticket. Another tip here is to travel with hand luggage only - just be prepared with the weather! 
With these 10 money-saving tips, travelling to Norway is accessible and affordable. It will still wind up costing more than a holiday to Spain or Eastern Europe, but high prices are a feature of most central and northern European countries. After indulging in the glaciers, mountains and northern lights, it will end up being money well spent; an experience that no other area of the globe can offer.