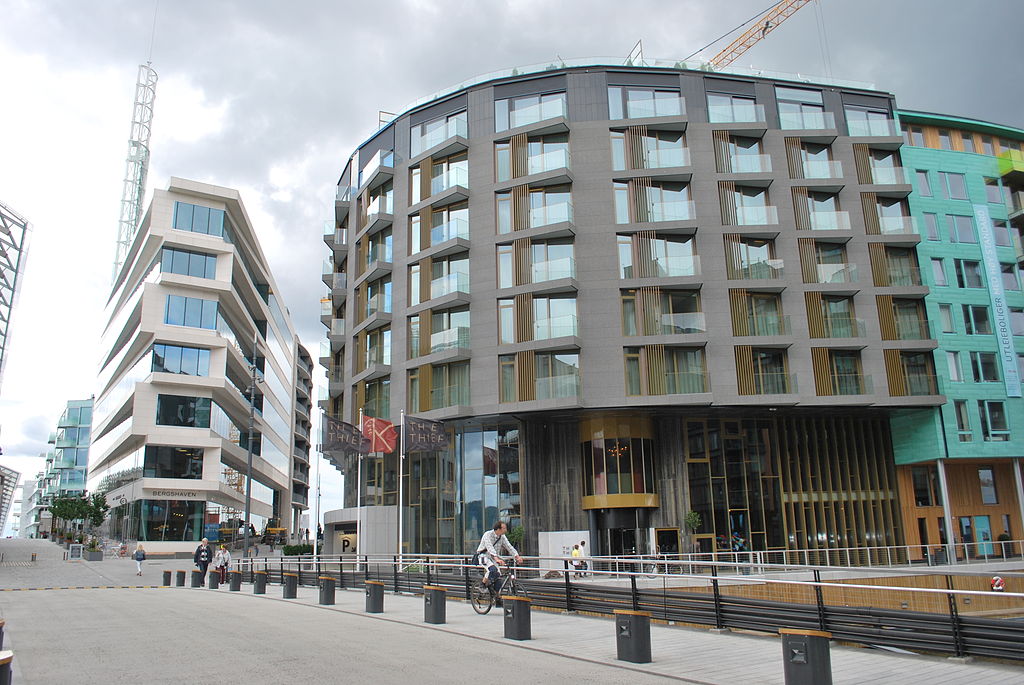 There are plenty of high quality places to stay on your visit to Oslo, although you may be on the lookout for accommodation that breaks the mould and offers something different to your typical hotel experience.
Here are just some of the more outlandish and unique options to consider when booking a trip to the Norwegian capital in the near future.
The Thief
If you are looking for luxury accommodation that is out of the ordinary, this cunningly named hotel opened back in 2013 should definitely be added to your itinerary, so long as your budget will stretch to fit the potentially steep nightly rates that are charged.
As the name suggests, this venue is built in the location where some of the city's seedier characters would have been hanging out a couple of hundred years ago, but today has been gentrified with some of the most stunning architecture and chic interior design of the 21st century.
From the modern art in the lobby to the stand-out styling of individual rooms, you will be content to stay in and play games on Casumo on your phone just to bask in the brilliance of this setup.
The Grand Hotel
While The Thief represents the cutting edge accommodation that Oslo has to offer, The Grand Hotel is a throwback to a bygone era when the tastes of the rich and powerful who stopped off in the city were quite different. This gives it an old world charm, and it is also well positioned to provide access to a host of city centre amenities, attractions and sights, which gives it the edge over more modern alternatives.
The centrepiece of the hotel is its bar, which dominates the lobby area and is the perfect place to kick back with a drink and a snack before you head out for an evening of exploration. It also has a world-class restaurant, so once again you can have a great time without ever having to step outside the front door.
Amerikalinjen
Stepping into one of the rooms of Amerikalinjen is more like walking into a seriously cool apartment that a hot young artist might live in, rather than a boring old hotel room. This is all the more surprising given that on the outside, it looks like a fairly traditional building.
When you have chilled out in your suite for a while, you might choose to wander down to check out one of the restaurants and bars which are found on the ground floor. For all-day eating, there's Atlas, for a quick drink in a covered courtyard there's Haven, for cocktails and chat there's Pier 42, and for dining with live music there's Gustav.
The Hub
While it may be the largest hotel that Oslo has to offer, that does not stop The Hub from Clarion Hotels from offering up some seriously impressive, entirely exclusive features that should tempt tourists and business travellers alike to book for a night.
One of its more interesting inclusions is a rooftop garden, where guests can not only take a load off high above the hustle and bustle of street level; they can also see how this space is being used to grow various types of produce which are all used in the dishes served at The Hub's flagship restaurant.
The rooms are spacious and well appointed, with modern aesthetics and wonderfully Scandinavian furniture that evokes the culture of the city and the country as a whole. It is also worth noting that with very competitive pricing, this hotel represents excellent value for those on a budget.