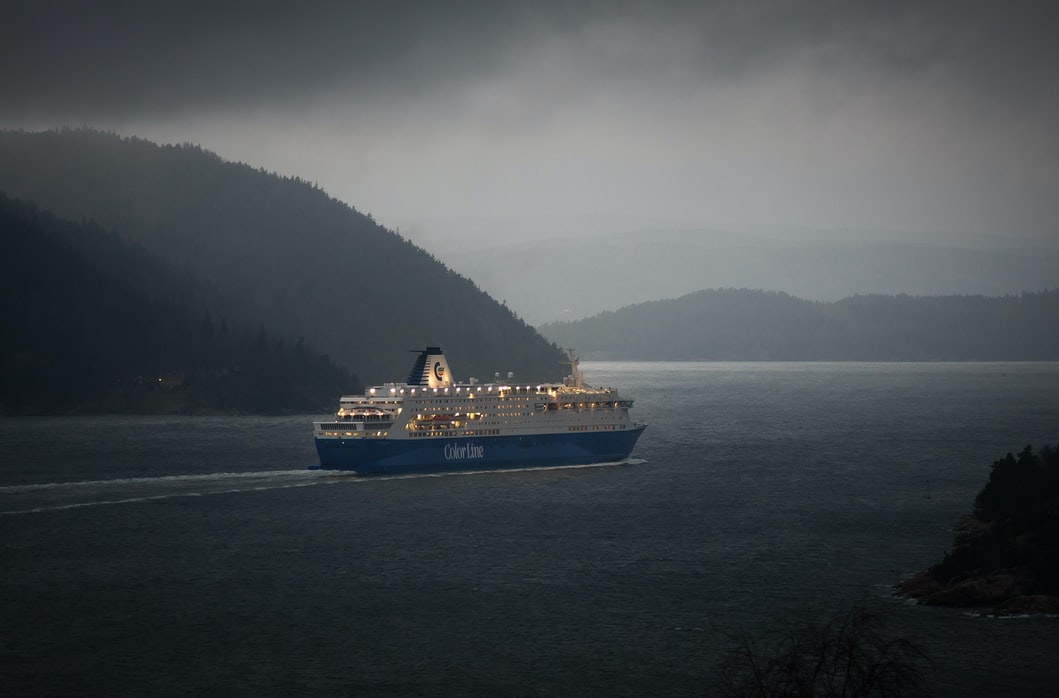 The Norwegian Fjords have some of the most picturesque landscapes in the world. Mixing beautiful mountains with bright blue waters and traditional Norwegian villages. It's no surprise, then, that people flock from all over the world for the opportunity to get a glimpse of these sights. 
Passengers can embark on a cruise from inside and outside of the country. Many Brits choosing to set sail from ports like Southampton, while many others in Europe opt for Rotterman, Rostock, Copenhagen, and Stockholm. Those already in Norway can choose from plenty of cruises that set depart from Olso.
If you are still unsure, here are some reasons why a Fjord Cruise needs to be on your bucket list. 
The Northern Lights
There is nothing on Earth like the aurora borealis. These dancing colors in the night sky look magical when seen in person and can't be compared to anything you'll find anywhere else. They're caused by solar winds that disturb particles in the atmosphere, causing them to become ionized, creating a colorful glow. 
There are few places where it's possible to get a glimpse of the northern lights, but your best chance is somewhere around the Arctic. A cruise around the Norwegian Fjords is a great opportunity for this as the most northern part of the country is within the Arctic Circle. 
Onboard Facilities
A cruise around the Fjords is just like any other cruise. You'll be transported around in comfort and luxury with many of the onboard facilities you'd expect to find anywhere else. While these will, of course, vary from ship to ship, you can expect onboard bars, restaurants, and shops. 
For those who prefer to relax, there are usually spas with plenty of treatments available whereas, for the ones looking for the excitement of the casino online games, normally there are onboard gaming facilities with blackjack tables, different variations of roulette, etc. If you enjoy casino games, the ship will be the only place you'll have an opportunity to play them because there are no casinos back on dry land. 
Some ships even have onboard art galleries. For example, Viking offers guests a free app that will give them a tour of the pieces on the ship, which include famous works from Edvard Munch and other local artists. 
Great Food
As part of the onboard facilities, you'll get to sample many Nordic dishes, including reindeer, lamb, and lots of seafood. If seafood and reindeer aren't your thing, then there's plenty of other options too, with many popular cuisines served up on board. 
The food always tastes better with fantastic views around you too.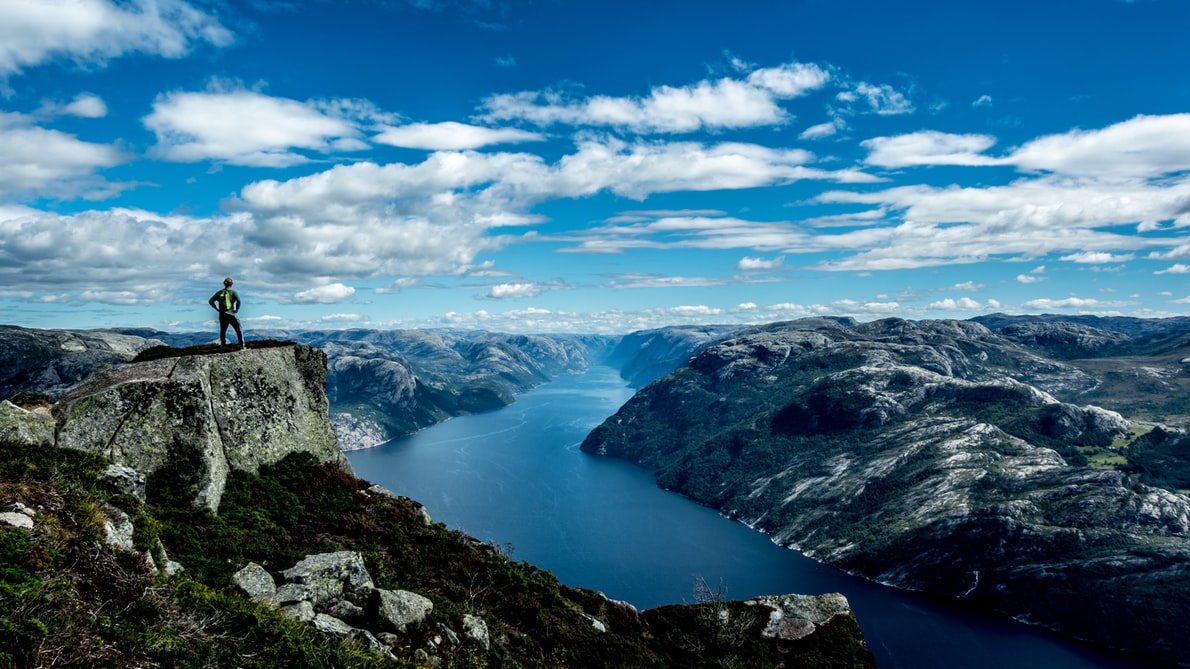 Beautiful Waterfalls
It's very humbling to sail in between two 100 ft (30.5 m) waterfalls as your giant cruise ship pales in comparison. There's no better way to get close to these natural water features though, giving you spectacular 360-degree views. You'll very quickly run out of space on your camera. 
Some cruises will offer you a guided tour of some areas, letting you reach the top of some of the cliffs to enjoy spectacular panoramic views. In some cases, you'll also get to explore the tiny Norwegian villages, some of which have populations of just a few hundred people. 
Experience Traditional Norway
Taking a cruise during the off-peak months of September to April will give you a better opportunity to explore the coastal villages. From the ship, you'll see traditional wooden houses, with their pointed roofs and colorful facades. Then you'll be able to get a feel for what life is really like in these villages as you disembark. 
Majestic Wildlife
The animals you'll get to see will depend partly on luck, the season, and the exact cruise you take, however, you'll almost always get the chance to get close to creatures you may never have even heard of. 
Sea eagles, sperm whales, Steller's eider, moose, elk, and even puffins are all found on most routes. 
Midnight Sun
Being so far north, you'll get a rare opportunity to see midnight sun. As you sail around the coast, you'll see the sun gently caress the horizon, but it will never dip below it. Although this can be a little confusing to your body clock, it provides the perfect lighting to see all of the nature that you'd otherwise miss in the darkness.