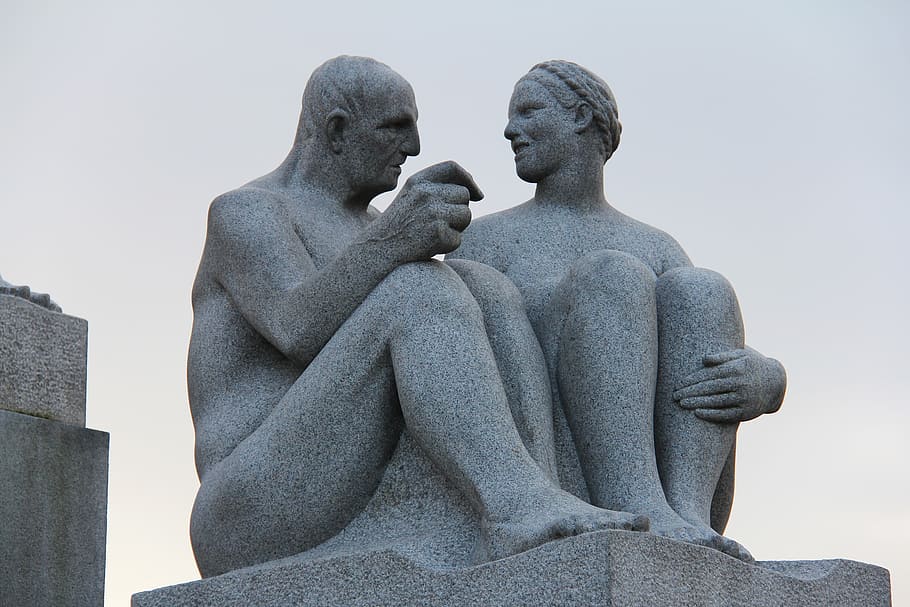 Oslo, the beautiful capital of Norway, is full of amazing attractions and activities for families to explore. Whether you want a day out in the vibrant city center or a chance to commune with nature in the surrounding countryside, Oslo has something to offer everyone. From outdoor adventure and culture to shopping and dining, this charming Scandinavian city will surely provide an enjoyable experience for all family members. Therefore, if you are taking a family cruise to Europe, these are a few must-see attractions for you to explore.
Vigeland Sculpture Park
Vigeland Sculpture Park offers a unique family experience. Located within the city limits, it houses over 200 of Gustav Vigeland's bronze, granite, and wrought iron sculptures. This park is extraordinary due to its monumental scale and variety; families can appreciate its beauty and explore the stunning craftsmanship of each sculpture. The main attraction of Vigeland Sculpture Park is The Monolith plateaux, which stand at a height of 14 meters and are composed of 121 human figures carved from one block of marble. Visitors can wander through this vast garden for hours, discovering each sculpture with their own eyes, or take a guided tour to learn more about Vigeland's artwork.
The Viking Ship Museum
The Viking Ship Museum in Oslo, Norway, is a great place to explore with your family. Located on Bygdøynesveien, the museum houses three Viking ships that were part of the Oseberg ship burial mound, dating back to 825 AD. The three ships are beautifully preserved and offer a unique glimpse into Scandinavian history, allowing visitors to learn about life during the Viking Age. Families can take an audio guide tour through the museum and explore five exhibits, including each ship's original artifacts. Tour highlights include exploring items such as clothing, tools, jewelry, and even horse-drawn carriages used by Vikings centuries ago. Each tour also includes a hands-on activity designed for kids to get involved while learning about Viking culture.
Oscarshall Palace and Park
Oscarshall Palace and Park is a stunning family destination for those looking to discover the beauty of Norway. This magnificent Palace dates back to 1847 and was built as a summer residence for King Oscar I. Situated on the peninsula of Bygdøy, it contains both an impressive palace and a lush park. The Palace features elegant neo-classical architecture, with 43 rooms filled with beautiful furnishings. Several works of art are displayed throughout the building, making it truly unique. The park offers visitors plenty of opportunities to enjoy nature, including walking trails and picturesque gardens full of greenery and colorful flora. Visitors can even take a boat ride on the tranquil lake within Oscarshall Park - perfect for families looking to spend quality time outdoors!
Akershus Castle & Fortress
Akershus Castle & Fortress in Oslo, Norway, is the perfect place for families to explore and discover. Nestled along the shoreline of Oslofjord, this centuries-old fortress offers an engaging history lesson while giving visitors a glimpse into Norway's past. Visitors can wander through ancient corridors and passageways of the castle itself or roam around the fortifications, including towers, ramparts, and moats. The castle offers plenty for all ages – from exploring the old palace chambers to learning about Akershus' royal line or its fortification against enemy invasions. Moreover, various activities are available, such as guided tours, educational programs, and special events throughout the year, making it an excellent way for families to spend quality time together while discovering this unique piece of Norwegian heritage.
Holmenkollen Ski Jump
The Holmenkollen Ski Jump in Oslo, Norway, is a must-see destination for any family exploring the country's history and culture. Standing as one of the oldest skis jumps in the world, this impressive structure has seen many championships and Olympic events throughout its long history. Located just outside Oslo, visitors can easily access this iconic attraction by taking a train to Frognerseteren Station or riding a cable car from Midtstuen Station. Once at the jump site, viewers can marvel at the size and magnitude of the breathtaking structure before taking a tour of its depths. For those brave enough, there is also an opportunity to hike up or take an elevator to experience one of Norway's most spectacular panoramic views from atop Holmenkollen Hill.