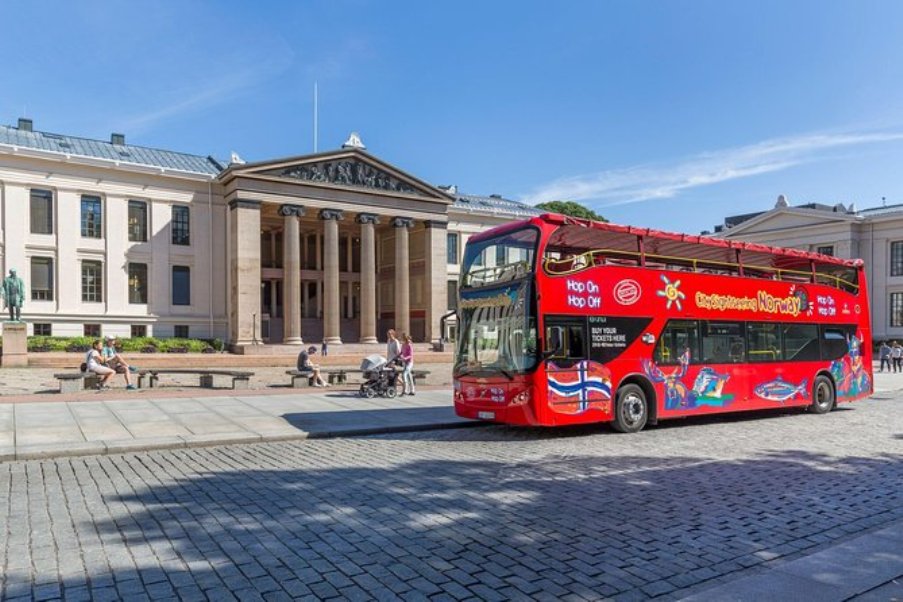 Are you short on time and want to explore all that is possible? Or perhaps would love to discover the city on a bus rather than walking? The beautiful capital of Norway provides for the perfect destination, allowing people to visit and see this picturesque town and the historic attractions it has to offer. Read more to find out how you can discover the city of Oslo in just 24 hours.
The iconic City Sightseeing Tour is the stop for all your explorations. Whether a solo traveller or joining a large group, one can buy a ticket to this tour and get to see beautiful views from the top of the bus all while checking out some of the best tourist spots in the city of Oslo.
The oldest of the Scandinavian cities; Oslo was founded by Harald Hadrade in the 11th century and has continuously attracted tourists because of its attractions, history and culture.
This tour of Oslo has a total of 18 stops at some popular places like the Royal Palace, Vigeland Sculpture Park, Oslo City Museum and even the well-known Viking Ship Museum and the Oslo Opera House. Each stop has a unique history and the European architecture itself speaks volumes! 
The hop on-hop off feature allows you to explore only the places which interest you, while still getting a glimpse of the other spots. The best part; the fun and very helpful commentary provided by onboard audio recording as you go exploring through the city! In short, not only does this tour allows you to see and learn, but can also get the comfort of sitting on a tour bus.
Don't miss a chance to go exploring this city of Oslo and book your tickets today!