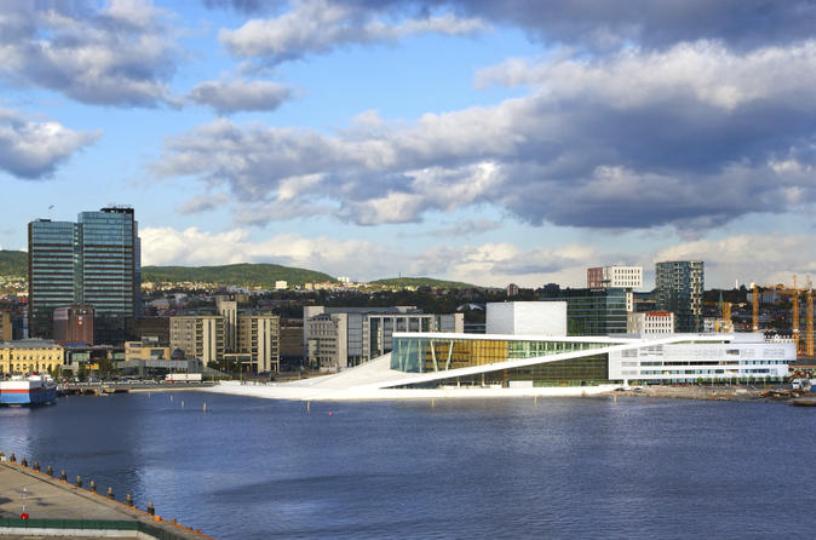 A trip to the world's winter capital is just what you are looking for this winter holiday, but haven't figured out what to do in Norway's fantastic capital city. Well, don't worry we have a list of exciting activities that are guaranteed to please travellers of all ages. With the snow falling, get ready to try out these fun activities and tours in Oslo .
Outdoor activities to go for 
Credit: Tomasz Sienicki / CC BY 2.5
Winter months in Oslo start from November which lasts until February. December, January, and February are the coldest months of this city when the daylight stays hardly for 6 hours. But nothing matters for winter lovers who are always ready to walk in the snow! From exciting ice-skating, dog sledging, cross-country skiing, downhill skiing to toboggan run, adventurous Oslo winter park, Akershus Fortress, Vigeland sculpture park, trekking and what not. This winter land has a lot more to offer.
Indoor activities to try out
The temperature in Jan can drop till 5-degree Celsius, but with proper winter clothing, you can enjoy the best of the season. However, if not willing to go out for any outdoor activity, then don't worry as you can still enjoy your trip in this city as Oslo has plenty of indoor activities to keep you warm up all day. Visit the oldest Holmenkollen Ski Museum & Tower located underneath the famous ski jump, look into past with more than 40 historical museums in Oslo, spend your evening at the opera house, go for bowling, indoor go-karting and ice-skating or take a bath in the sauna or have a spa and relax. Well, surprisingly the city manages to keep the fun for its guests no matter what season it is.