There is no doubt that COVID-19 is still just as dangerous, with or without a vaccine. At a time where everything is uncertain, staying indoors instead of sightseeing can put a lot of pressure on your physical and mental health. If you are someone who is staying alone in Oslo or struggling to get fit, physically or mentally, then follow along with our five simple tips that will keep you happy and healthy!
Get Physical!
There is no reason to use this lockdown to sit on the couch and munch on some addictive snacks. Plan out your workouts keeping in mind your family and children schedule. You can also simply walk around the house, cleaning up or decluttering and get in those 10,000 steps. Your will matters more!
Stay social, Virtually!
Who says you have to be social only in person? Virtual parties are on the rise thanks to the pandemic. Join in on hangouts hosted by influencers on social media, or call up your friends and family and plan a dinner or brunch catch-up. All you need is some comfort food and good internet!
Meditation is Key!
Meditation is more than a fad these days. At a time where mental health matters more than anything, you have limitless options for free and paid plans on guided or self-paced meditation. Besides Netflix, mobile applications like Calm and Headspace are easy to use as well! 
Work Hard & Play Harder!
Are you working hard or hardly working? Managing focus and motivation, especially while working from home can seem like a lot of hassle. Map out priority tasks for the day and focus on what is important to be completed for the day. Only then will you truly enjoy a movie binge on Amazon Prime or any of the other channels.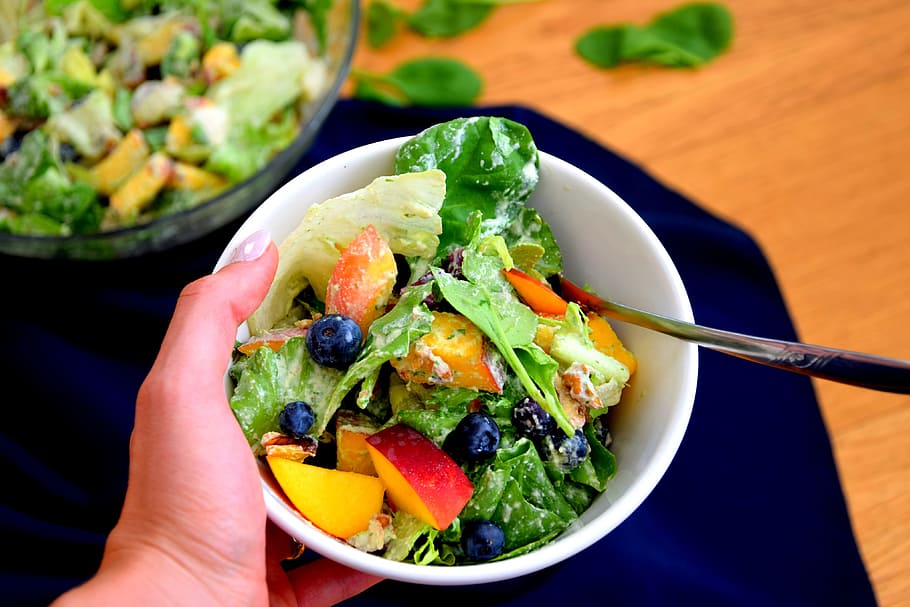 Eat Right!
Have you checked your Uber eats spending any time soon? No doubt managing the house, working out and even controlling your full-time job can seem a lot. Instead of opting for the easy way out and ordering, plan out a day to meal prep for the family. Get your partner and children to help and make it a family affair!