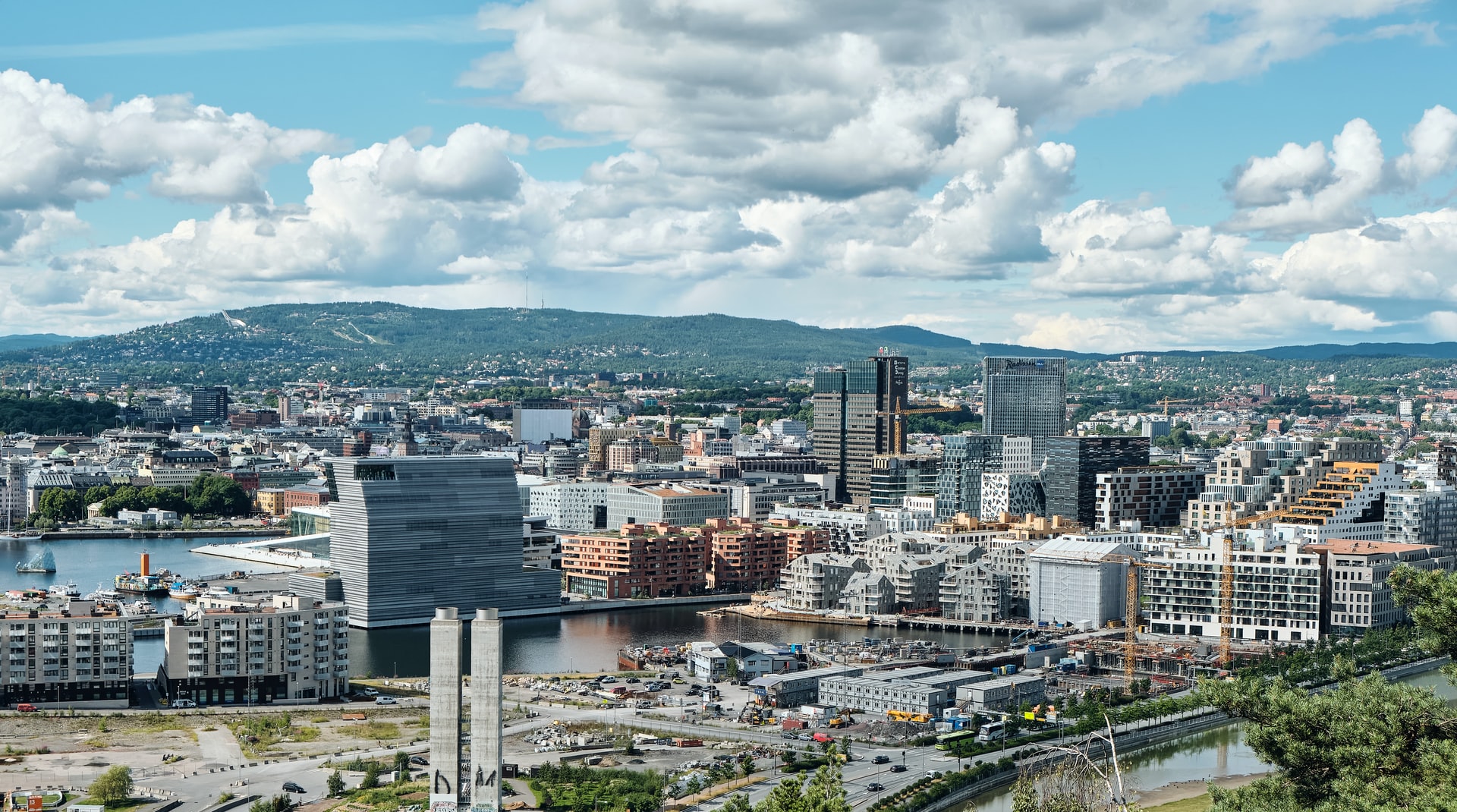 You might be waiting for perfect weather to scratch out Oslo from your to-visit list, but let's face it, you'll likely run into some bad weather while in Norway's capital. So instead of waiting around for the perfect time to visit this Northern gem, prepare yourself for all weather conditions. To help you out, we've created a list of things you can do in Oslo when it's raining. Let's check it out.
Wine and Dine
Norwegians live by the expression uten mat og drikke, duger helten ikke, roughly translated to English as the hero won't last without food and drink. So, why not live like your hosts for a night?
Yet, when talking about restaurants and bars, Oslo has got it all. You can try some of the best Norwegian dishes at Restaurant 34 and also indulge in the best city view. The city also offers some of the most delicious seafood, but also dishes from other cultures.
All you need is a good attitude and an umbrella to get there, and you'll be all set for a night out on the town. If you get bored, you can always indulge and play some online casino on your smartphone.
Learn About Norwegian Art
Oslo is home to many renowned artists and art museums, all at prime locations that will make it that much easier to access them. For example, you can visit the Astrup Fearnley Museum on the Tjuvholmen peninsula, located in central Oslo, if you're interested in contemporary art.
If photography is more up your alley, the Fotogalleriet hosts regular exhibitions focusing on up-and-coming artists. Also, don't forget to set some time apart for the Vigeland Museum. The museum was once a studio of an acclaimed Norwegian sculptor Gustav Vigeland, and now you can marvel at his artwork there. This is also the world's largest sculpture park by a single artist.
Indulge in World-Class Music
If jazz and classical music are your cup of tea, then you need to check Oslo Concert Hall's program before you arrive. You might come across some interesting performances and even cross something off your bucket list.
You might get the chance to hear the Oslo Philharmonic symphony orchestra perform some classics, and also come across some international musicians since the concert hall is famous worldwide.
If you're more into pop music, we recommend going to Popsenteret instead. You'll learn all there is to know about Norwegian pop music — an experience suitable for kids as well. The entrance fee includes the possibility of recording your own song in the studio, making this an unforgettable experience.
Become a History Buff
To become a Norwegian history buff, visit the Ullensaker Museum in Gardermoen to learn about Norway's military history. The exhibitions are quite focused, so you can learn what happened at the local Trandum Forest in the second World War and more. The museum even offers tours for interested parties.
Other important museums you can visit in Oslo include Fram, Viking Ship Museum, Kon-Tiki, Norsk Folkemuseum, and more. The city is rich in history, so you get to learn a lot while avoiding the rain outside. Note that not all museums offer tours in English, so do your research before purchasing a ticket.