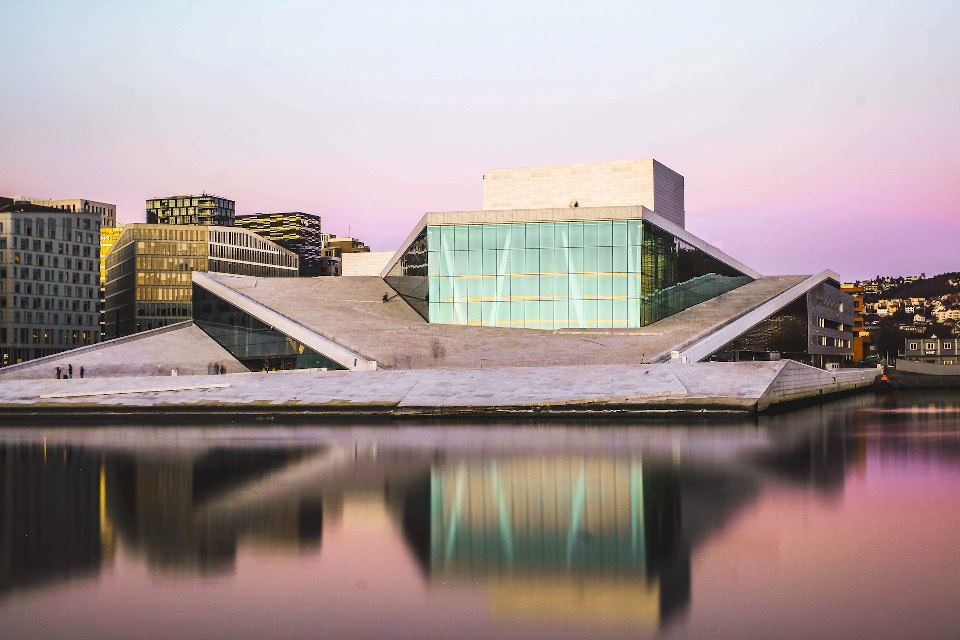 Not many people consider Norway a "tourist country." And yet, tourists frequent the Scandinavian nation quite frequently and almost always fall in love with its capital. Rich in history, culture, restaurants, and much more, Oslo is definitely a place worth visiting. If you've never been to the Norwegian capital, we'd highly recommend adding it to your list of "possible vacation destinations."
If you do, however, there are some things that you will need to keep in mind before you journey there. We are talking legal, cultural, and social peculiarities that may seem strange to tourists, but are perfectly normal in Oslo, and even Norway in general. If you've already added Oslo to your list of holiday spots, in this article, we are going to give you some helpful tips to prep you for your trip.
Gambling is Illegal
Gamblers will undoubtedly be disappointed to learn that land-based gambling is strictly illegal in Oslo. There are only two companies that can provide betting services to the Norwegian population, and they are Norsk Tipping and Norsk Rikstoto. Both companies are government owned, and their profits fund the Norwegian sport and cultural sectors.
However, when you are visiting Oslo, you will not be able to find a single gambling hall. Which, does not mean you can't gamble, legally in the city. We are of course talking about the online gambling industry, which is quite popular in Norway.
You see, there are no laws prohibiting placing wagers online. Many residents and tourists have exploited this legal loop hole in order to play all of their favorite gambling games. Naturally, slots are the most popular, especially the Jackpot 6000 slot, which truly captures the nostalgic feeling of the old-school fruit machines.
If you are a gambler, you may not be able to have a fun night out with friends, visiting the casinos. However, you will be able to play your favorite games, entirely legally, online while visiting Norway's capital.
Get Your Hands on Krone
When visiting Norway, many tourists completely forget that the country is not a part of the European Union. Which often leads to some money problems. You see, people tend to land in the airport with a wallet-full of Euros, and are then shocked to find out that no business will take their money. The reason is because Norway is not associated with the EU, and they only work with their national currency, the Norwegian Krone (NOK).
You might find the odd business here and there that takes Euros. However, you are much more likely to find none that do. So, before visiting Norway, or even as soon as you land, exchange some of your Euros for Norwegian Krone. Of course, you could always just use a credit or debit card to fund your vacation. However, you may find some businesses only take cash, so it is always good to have some on hand.
Should You Rent a Car?
Many tourists, especially American ones, rush to Oslo's Rent-a-Cars as soon as they land. And though we certainly understand that it is nigh-impossible to survive in the USA without a car, that is not so in Oslo, nor in Norway in general. In fact, less than half of the Norwegian population owns a car, and the reason for this is simple: Norway's excellent public transport.
Whether you want to travel by bus or by the Oslo metro, you will have an easy time figuring out the nitty gritty of it all. And even if you can't figure it out, there are a ton of helpful guides online. Certainly, some of the locals would be happy to help you as well.
If you still want to rent a car, and can afford to do so, we fully encourage you to do it. After all, it will make your trip a lot easier, and grant you more freedom in choosing when and where you want to go. But, we would recommend you stick to the public transport, especially if you want to be frugal on your trip to Oslo.
Is Oslo a Safe City to Visit?
For most tourists, of course, safety is a prime concern. Before you visit any city, you want to be sure that nothing bad will happen to you, even if you take a turn through a dark street. Naturally, before you visit Oslo, you will want to know whether it is safe.
Well, we are happy to report that Oslo, as well as Norway in general, are consistently ranked among the safest cities and countries in the world. The fact is true for locals, as well as tourists. The city, and the country as well, enjoy the lowest homicide rates in the world.
We should mention, statistically speaking, most dangerous and violent crimes in Oslo do occur at nighttime. And while that is to be expected, we do feel it worth mentioning that you should be careful if you are walking the Oslo streets after dark.
Petty crime on the other hand, like pickpocketing for example, is common in tourist hotspots. Which means, if you are experiencing the best that Oslo has to offer, you should keep your wallets tight, your pockets zipped, and your eyes open for any pickpockets that might be lurking around.
Best Things to do in Oslo
Finally, we would like to recommend a few spots, tourist attractions, or natural sites that are absolutely worth experiencing. For example, the Oslo electric Oslofjord cruise will take you on a journey through Norway's famous fjords. Get ready to experience nature as you never have before.
If history is more your thing, Oslo is also home to quite a few forts from different points in history. The most famous of these is the Akershus Fortress, which was originally build in the late 13th century. However, it is far from the only one.
Lastly, Oslo has quite the vibrant nightlife. From clubs, to bars, to restaurants, you can truly immerse yourself in the youth and party culture of the Norwegian people by visiting their capital and most-populated city.