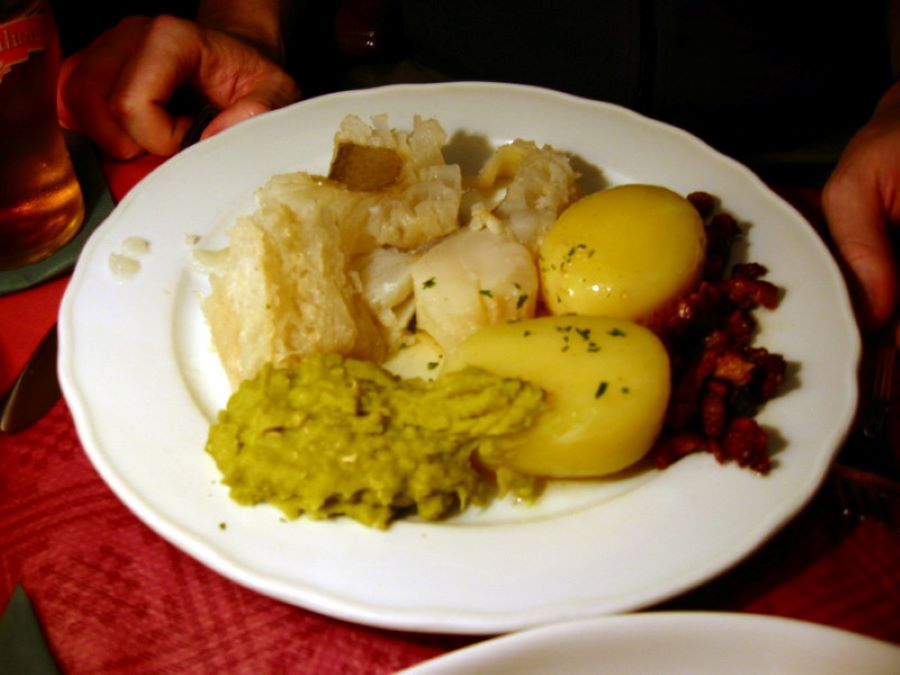 The winter season is the perfect time to snack on your favourite comfort foods as you snuggle up indoors with your loved ones! While Oslo has no shortage of exotic cuisine and international restaurants, there are certain local dishes you cannot miss out on as you get ready to hibernate during the cold! Read the list and let us know your favourite!
Lutefisk
Did you know that Lutefisk is a dish that is said to date back to the Vikings as an accidental creation? Dried cod is soaked in a lye creation and later washed and baked or boiled. Pair it up with some bacon and you have a meal! Among many places, Gamle Radhus in Oslo provides the most deliciously cooked Lutefisk.
Finnbiff
If you are a resident of Oslo, or if you plan on visiting the capital city, then you must know how important game meat is as a part of the local diet. Finnbiff is a stew cooked with reindeer meat, sour cream, thyme, milk, crushed juniper berries and brunost. The rich flavorful dish can be substituted for an entire meal during the cold winter nights!
Ribbe
Not only is Ribbe the most locally popular dish, but it is also the best Christmas Eve dinner most Norwegians prefer to enjoy on the cold winter night. Ribbe is made with pork ribs or pork belly. The large meal is served with sausages, boiled potatoes and pickled cabbage to add a little flavour to the dish. Make it at home or order in and you will not be disappointed!
Kjøttkaker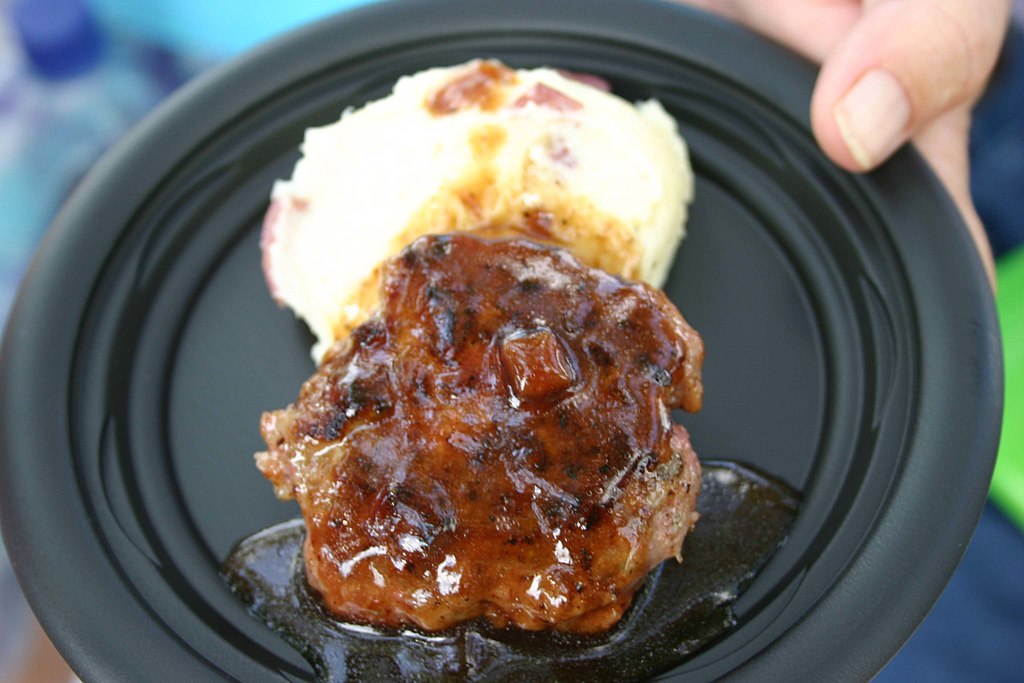 Credit: Flickr / dward Russell / CC BY 2.0
Kjøttkaker in Norwegian is translated to meat cake that is made from beef or fish cake. Another option is that it is made from waffle cones and traditional sweets. This dish is a staple in the local cuisine diet in Oslo and is served on the side with some broccoli, potato puree and brown sauce for a healthy balanced meal. Enjoy!
Pinnekjøtt
Pinnekjøtt refers to 'stick meat' in the local language in Oslo. The dried and salted sheep ribs are soaked in water before cooking in a pot, layered with sticks of birch wood, to give it that country smell and taste. Mashed rutabaga and boiled potatoes are served alongside the tender meat. You can't love it!