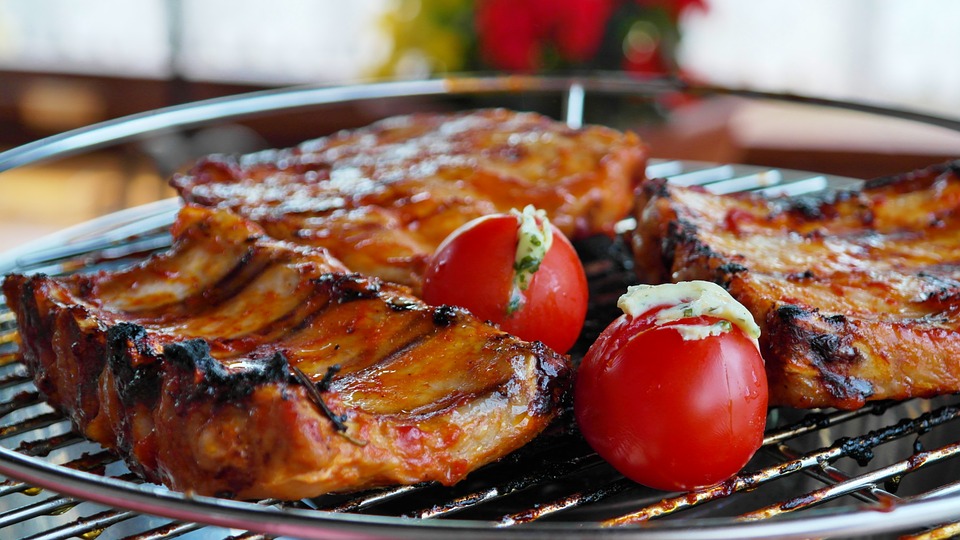 With the cold grey winters in the city of Oslo, sometimes it is best just to lie in or walk to the nearest restaurant for some nice and hot comfort food. With freezing temperatures, many prefer to stay inside during Christmas and spend time with the family having some delicious meals and drinks. We have written about some famous local cuisine of Oslo that you can have during Christmas.
Lutefisk, Ribbe & Pinnekjøtt
A very common dish, cod cured in lye, also called lutefisk is as well known as the ribbe which is essentially cooked pork. Pinnekjøtt is another local dish made of dry-cured ribs of lamb. These dishes may be common, but each restaurant has its own unique way of preparation and you must taste this local delicacy, can also try ham, boiled cod and turkey in the restaurant menu which are common during Christmas.
Riskrem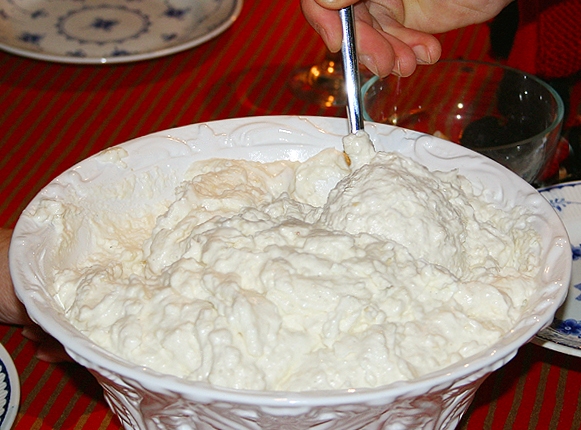 Credit: Malene Thyssen / CC BY-SA 3.0
Riskrem is a cold rice pudding that is usually leftover from risengrynsgrøt which is a Norwegian version of a hot, rice pudding. The cooled pudding is later served with whipped cream and red sauce to a dish called Riskrem. This simple dish is always a classic for celebrating Christmas in Oslo.
Pepperkake
A pepperkake is the Norwegian version of a gingerbread cookie. Many of these delicacies are sold around Oslo, and also made at home. Similar to gingerbread, children also make homes that can later be eaten up at the end of the holidays. If you are away from home and miss the classic gingerbread cookie, then pepperkake is a local must-have.
Whether you are spending time alone or with someone you love, food is something that will always help you learn about the culture of the city. Enjoy your time this winter and Merry Christmas!