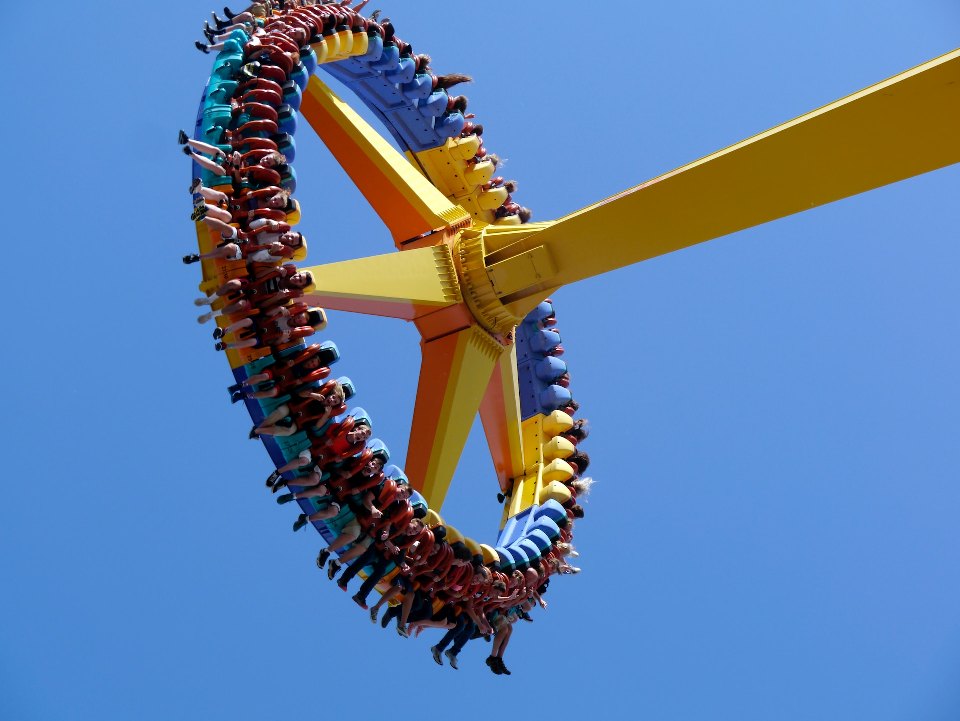 When one thinks of Norway, stunning fjords, pristine landscapes, and a rich Viking history often come to mind. However, this Scandinavian gem has more to offer than just natural beauty and ancient culture. Norway boasts a growing and exciting adventure park scene that promises thrills, adventure, and family fun. There are many theme parks in Norway, and the most visited theme park is TusenFryd. In this article, we'll take you on a journey through Norway's most captivating theme park, TusenFryd, where fantasy meets reality.
TusenFryd Amusement Park, nestled just outside the vibrant capital city of Oslo, is a hidden gem in Norway's landscape of natural beauty and rich culture. TusenFryd, which translates to "A Thousand Joys" in English, first opened its doors in 1988. Since then, it has been on a remarkable journey of expansion and transformation. Initially envisioned as a small-scale amusement park, it quickly gained popularity for its innovative rides and captivating entertainment options. Over the years, TusenFryd has grown in size and reputation, making it the largest and most iconic amusement park in Norway. Don't miss the chance to experience the thousand joys that await you; plan your visit to TusenFryd, a remarkable Norwegian amusement park.
Rides and Attractions
One of the standout features of TusenFryd is its impressive collection of rides and attractions, catering to visitors of all ages and thrill levels. It features plenty of attractions like SpinSpider, Storm, HuriHuri Ragnarok, etc. Here are some of the highlights:
ThunderCoaster: This wooden roller coaster is a true masterpiece, offering an exhilarating experience with its sharp turns, steep drops, and breathtaking speeds. It's a favourite among thrill-seekers and roller coaster enthusiasts.
SpeedMonster: For those who crave even more excitement, the SpeedMonster delivers. This steel coaster combines high speeds, twists, and inversions for an unforgettable ride.
SuperSplash: On a hot summer day, there's no better way to cool off than taking a splash on the SuperSplash. This water ride guarantees a refreshing thrill as you plunge into the water from a towering height.
HuriHuri: TusenFryd doesn't just cater to adrenaline junkies. HuriHuri means 'spin around' is a great roller coaster for the whole family. 
Entertainment for All
Beyond the rides, TusenFryd offers an array of live shows, concerts, and events throughout the season. From captivating magic acts to thrilling stunt shows, there's always something happening at the park to keep guests entertained.
Family-Friendly Atmosphere
What sets TusenFryd apart is its commitment to providing a welcoming and family-friendly environment. The park's clean and well-maintained grounds, helpful staff, and dining options ensure that families can enjoy a day of adventure without any hassles.
Additionally, TusenFryd offers special events during holidays and seasons, such as Halloween and Christmas, creating a festive and magical atmosphere that captivates visitors of all ages.
Environmental Responsibility
In recent years, TusenFryd has taken steps to reduce its environmental impact. The park has made efforts to become more sustainable, focusing on waste reduction, energy conservation, and eco-friendly practices. This commitment to environmental responsibility aligns with Norway's broader efforts to protect its stunning natural landscapes.
From its thrilling roller coasters to its family-friendly attractions and commitment to sustainability, TusenFryd has something to offer everyone. Whether you're a local looking for a fun day out or a traveller exploring the wonders of Norway, TusenFryd promises a day filled with joy, excitement, and unforgettable memories.