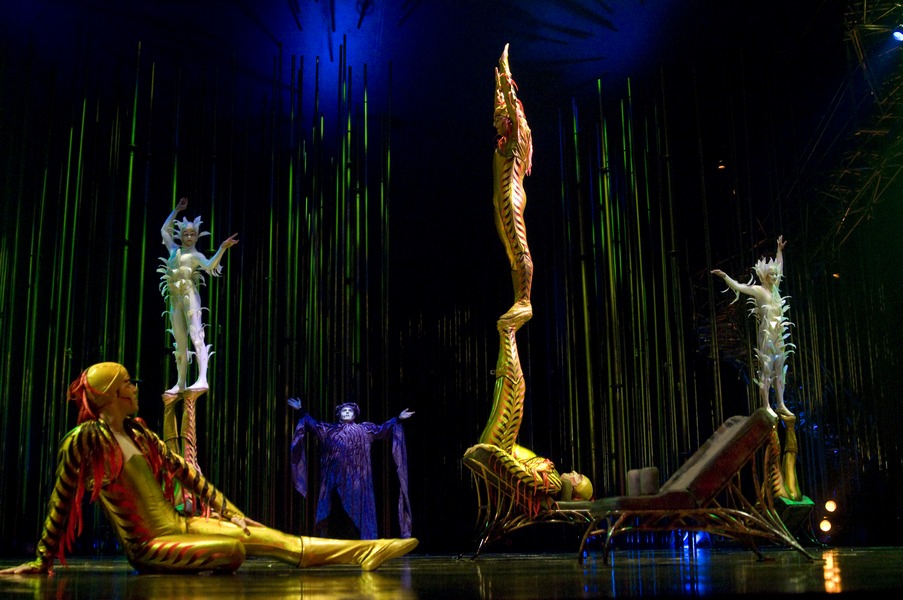 Credit: Flickr / Focka / CC BY-ND 2.0
Oslo is a fjord-filled paradise and is home to some iconic attractions and exciting museums. During a vacation to this magical city, you will be spoilt for choice. 
Visiting Oslo in the month of September? Then, you will experience some light showers and a dip in temperatures with a low of around 8°C (46°F). Oslo offers a variety of activities in the month of September and here's a list of things to do and see.
Granittrock ("Granite Rock") Free Rock Festival (September 1-2)
Music-aficionados will love this unique cultural experience at the rock festival at no entry free. The event is organized at the Grorudparken, Groruddalen which is in the east of Oslo and is easily accessible by the metro. Look out for artists like Seigmen, Arif, Golden Core, Hkeem, and more.
Cirque du Soleil - Varekai (September 1-3)
This event features artistic performances by world-renowned theatrical producer Cirque du Soleil, which will be hosted at Oslo Spektrum. And the show features the Greek myth of Icarus in the backdrop of an enchanting forest, Varekai. Book your tickets as early as possible.
 
ULTIMA Oslo Contemporary Music Festival (September 7-16)
Don't miss this thrilling contemporary annual music event, which presents Japanese artists, Fujiko Nakaya & Ryuichi Sakamoto, and Norwegian performance group Verdensteatret featuring a new production and many more performances.
 
Film Festival, Food Festival, Octoberfest, and more
Enjoy the Oslo/Fusion International Film Festival (September 19-24), or join the party with the Octoberfest Chateau Neuf (September 29-30). Also, look out for the annual food festival Matstreif Festival which will be held at City Hall Square (Rådhusplassen) and Kontraksjæret.
Are you excited already? Then, hurry up and book your Oslo flights now, for a fun-filled vacation in September.