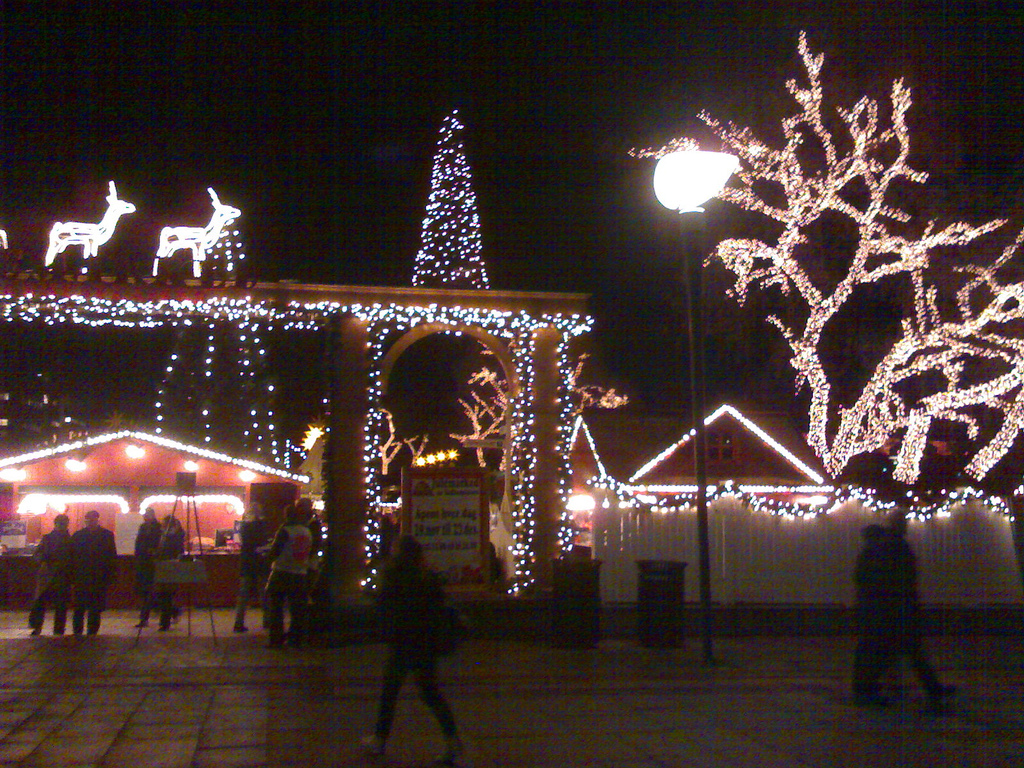 Credit: Flickr / IK's World Trip / CC BY 2.0
Christmas in Scandinavia is all about having a cosy atmosphere and snow all around. So, why not celebrate this festive season in Oslo in true Nordic style, where Christmas fun can be seen at every nook and corner of the city.  Here one can get to enjoy special festive treats along with lots of shopping fun in the capital's best markets. Here is the list of Christmas markets that you must check-in, which is truly packed in with the Norwegian culture.
Margaretakyrkan Christmas Market
It is a popular Swedish Christmas market in a Church selling traditional food, handicrafts, home-baked snacks, Swedish fabrics, and coffee.
American Christmas Market
This Christmas market with an American theme is organized by The American Women's Club of Oslo. The bazaar sells used English books, American pies, cookies, and handicrafts. You can even get to see and meet Santa Claus here!
Spikersuppa Christmas Market
One of Oslo's biggest Christmas markets located in the city centre, take a walk around the many stalls that offer Christmas delicacies and crafts, knitted sweaters, cured meats and traditional Norwegian Christmas goodies at this bazaar.  Local bands and choirs will also perform. You're bound to have a good ole' time!
The Rudolf Steiner School Market
This market will take you back in medieval times.  The bazaar starts with theatre and music performances, followed by medieval theme activities including sword fighting and shooting cannonballs. And of course, there will also be lots of homemade presents and toys to purchase.
Sami Christmas market
For an unusual Christmas shopping experience head to Oslo's Sami market where you can buy especially Sami designed knitwear and handicrafts. 
Youngstorget Christmas Market
Located in the heart of the Oslo, these cosy Christmas markets are filled with food, drinks, gifts, Christmas decorations and much more.  The street of Youngstorget square is decorated with colourful lights that will surely steal your heart away.
Designers' Christmas market
Get your hands on some designer stuff and impress your friends and family this year.  This Christmas market has more than 140 international designers selling exclusive pottery, furniture, jewellery, clothes and everything in between.
Christmas market at the Botanical Garden
Christmas market in the Botanical Garden is a place to enjoy a cosy atmosphere which sells arts and crafts, presents, drinks, and food. Be the part of the traditional dancing around the Christmas tree, enjoy horse-and-wagon trips for kids, choir singing and click pictures with Santa Clause.