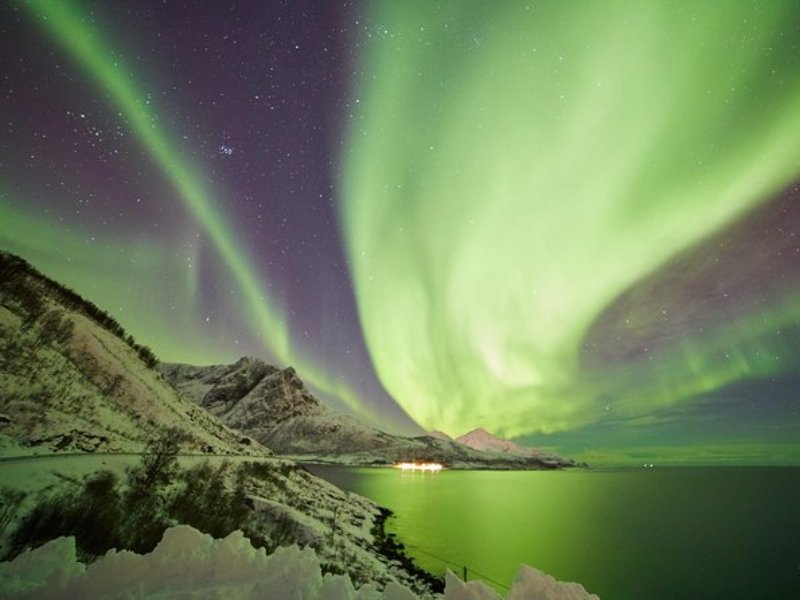 For people who love sailing and ships, Oslo is the city, to spend your holiday. The local culture proudly reflects the Viking history and the famous Viking Ship Museum displays the Norwegians sailing history. While the city holds a lot of attractions, try exploring the well-known Northern lights during holiday in Oslo!
The Northern lights tour starts from Tromso which is a little farther away from Oslo (over 1700km) in northern Norway and can be easily reached by air travel. Because of the city's northern location, Tromso is the best spot to get a glimpse of the exclusive Northern lights.
The best months to see Northern lights is from October to March because of the polar night. The tour begins from the Radisson Blu Hotel in Tromso and can take up to over 6 hours of exploration time.
The guided tour begins with checking the latest weather update and picking the perfect spot to take for the viewing. After the pick up from the hotel, you will be taught the basic night photography techniques to capture your experience and also provided with the boots and mittens to keep warm.
The English speaking guide will then take you to the determined perfect spot, and from there you can relax and rest till Northern Lights are seen. Sometimes the Aurora dancing in the night sky can be seen immediately, while at the other moments you need to sit back and wait for the view.
Aside from the guidance and information, the friendly tour guide will also provide coffee and muffins while waiting for the moment of a lifetime. Book this tour, and enjoy a hassle-free experience so that you can easily enjoy your vacation in Norway. Have fun!