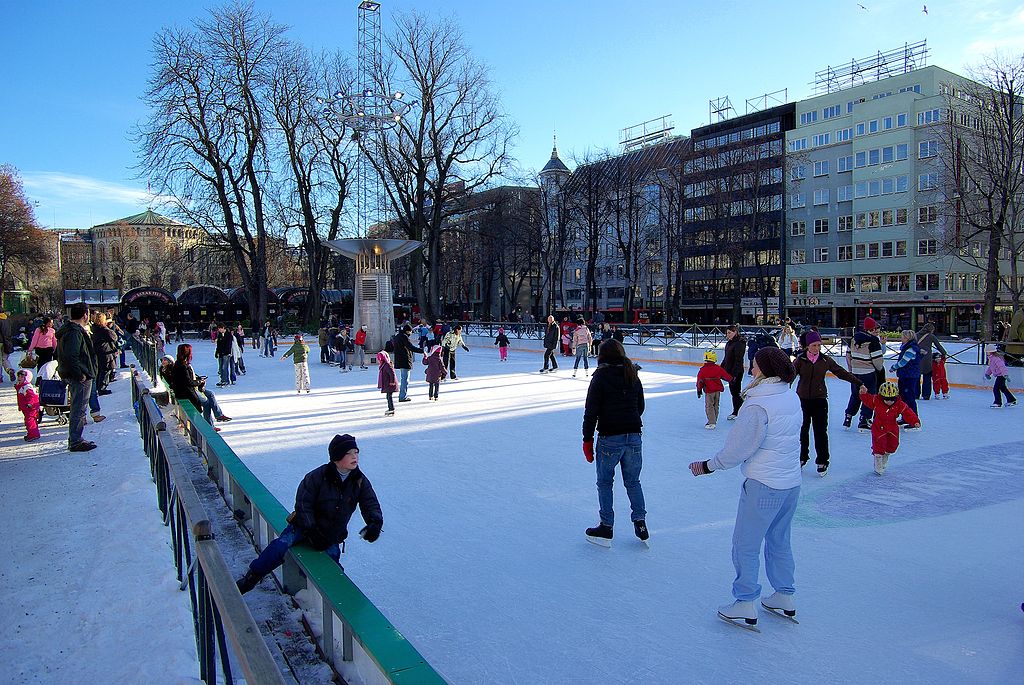 Credit: Bjørn Erik Pedersen / CC BY-SA 3.0
Who says ice skating is just a winter activity? Well, in the capital city of Norway one can get a chance to play your favourite sport even if it's not snowing. Whether there is the winter or not in Oslo, you can always enjoy the snow skating at any time and in any season during the year. Check out the indoor ice-skating arenas in Oslo!
Grünerhallen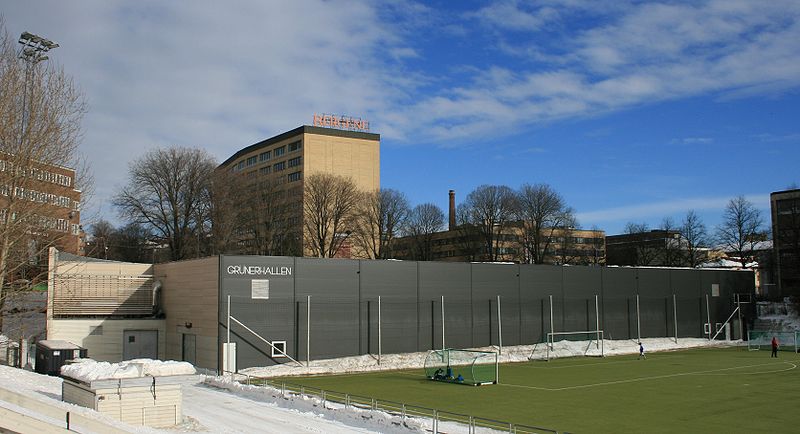 Opened in 1928 Dælenenga idrettspark is a sports facility building located at Grünerløkka, Oslo. This place has an artificial turf football pitch, a clubhouse, and an indoor ice rink which is known as Grünerhallen. This artificial ice rink is a single 30-by-60-meter (98 by 197 ft) which has a capacity for 200 sitting and 400 standing spectators. 
Jordal Amfi
Established in 1951, Jordal Amfi is an indoor ice hockey club in Olso. The ice rink was initially known as the home venue of Vålerenga Ishockey with a stadium capacity for 4,450 spectators, of which 3,078 could be seated. The arena held different events in which this place has hosted World Ice Hockey Championship three times. Enjoy and be a part of an epic match during your vacation.
Oslo Spektrum 
Opened in December 1990, this multi-purpose indoor arena is located in east-central of Oslo which hosts a total of 100 events, with some 400.000 visitors annually. Here you find different types of entertainment and sports. You may hardly find ice hockey in this arena; however, it regularly hosts shows like Walt Disney's World on Ice which you must not miss.
With plenty of arena's for you to choose from, all you need is to book a flight to get started on an adventure in Oslo.