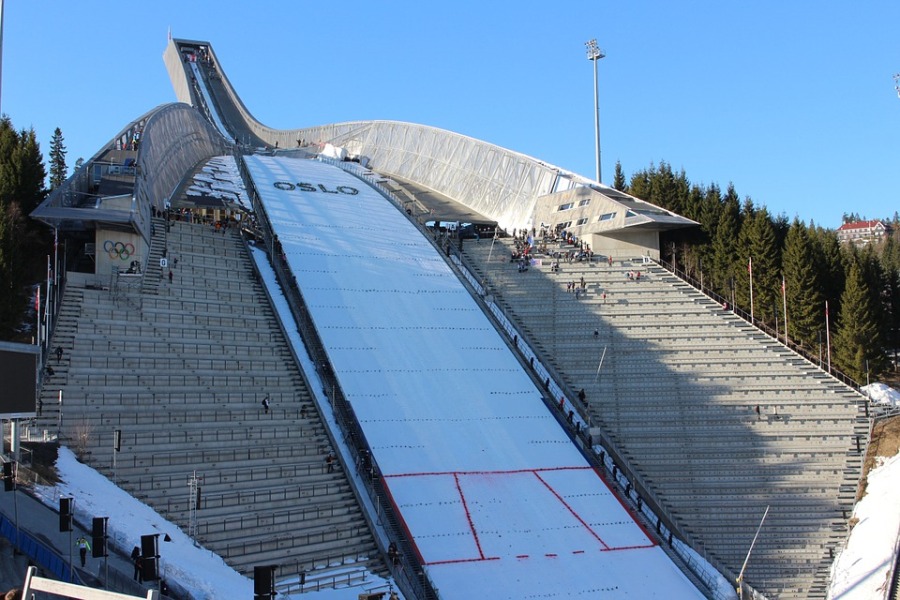 The capital city of Norway is a wonderful tourist destination to explore, nearly any time of the year. For all history lovers, the Viking History, especially the Viking Museum in Oslo is what attracts visitors from all over the world. European cold in this city can be brutal if you aren't used to it, but if you love the snow, then definitely don't miss out on Oslo's Holmenkollen Festival that is held annually.
The Holmenkollen Ski Festival is in fact, an annual event held in Holmenkollen, Oslo, and is also known as the Holmenkollen FIS World Cup Nordic. Held in the first week of March, and located roughly 10km (6.5miles) from the Oslo City Centre, this popular event attracts visitors, especially ski enthusiasts and winter sports lovers from all over the world.
The ski jump event takes place in various men and women categories throughout the week and is held in the Holmenkollen arena. Besides that, there are multiple cross country ski tracks at the Ski Festival as well. It is truly a remarkable festival that is unique and brings in locals and visitors who love the sport.
When you do make plans to travel, particularly during this time, the Holmenkollen Ski Museum is also a fantastic place to go check out. It is right underneath the ski jump and is bound to be a hotspot during the festival as it is the oldest ski museum in the world. It houses some very interesting skiing history, Norwegian explorations as well as some one-of-a-kind souvenirs that you won't mind taking home. 
Don't miss out on visiting the popular Ski Festival and some more events in Oslo and grab your partner and whisk them away for the vacation of a lifetime!