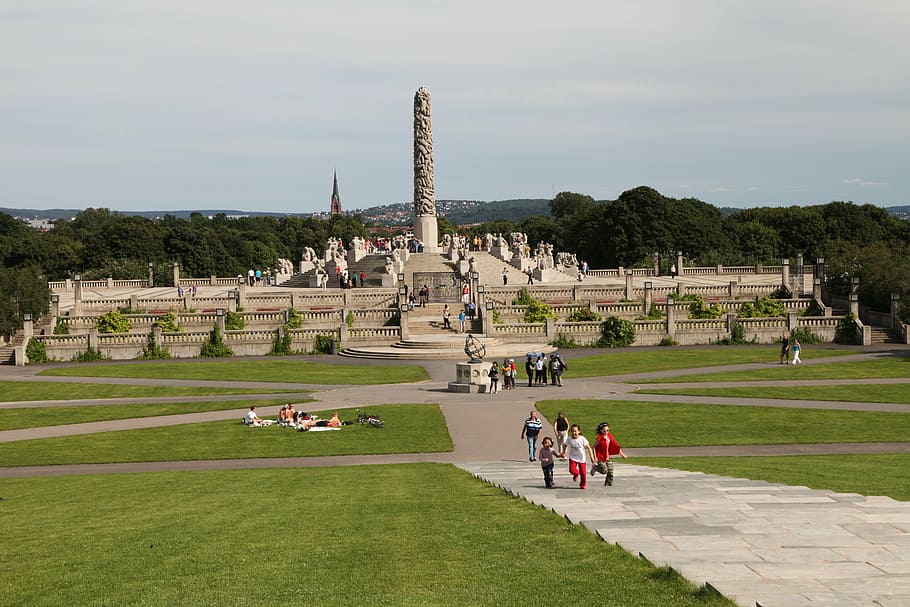 The beautiful spring season spreading all across Europe is loved by one and all. Norway is known for the scenic views and the city landscape, including the stunning fjords, but the natural parks & coastline look even more beautiful!
If you are on the fence about visiting Oslo during the spring season over the summer weather, check out our simple list of 9 top reasons to book a flight to Norway immediately!
The spring season is the season of transition. This is an excellent time to experience the fun activities around the cities while also planning snow activities at the Holmenkollen Ski Festival. You get the best of both worlds when you plan accordingly!
 
April is the month for Easter celebrations, but May is when cultural events are in full swing. Make sure you plan a holiday during May and experience the National Day celebrations. It is a sight like no other, especially from the eyes of a visitor!
 
Spring is when everything in Oslo shifts from being white and coated in the snow to turning into a vibrant, lush greenery landscape. Visit the national parks around the city, or head over to Suomenlinna for a sight to see!

Oslofjord. Credit: Pixabay / AlexvonGutthenbach-Lindau

Another way to experience Norwegian nature is by staying at hotels or resorts that are a part of the landscape. Treehouses or treetop homes are quite a popular trend!
 
Later spring months, closer to May end or early June, give you ample opportunities to work on your driving skills and explore the thriving underwater life around the coastline and the fjords. It is truly an experience to remember!
 
Not all glaciers are melting, and here in Norway, there are several thousand-year-old glaciers that you can trek through for a breath-taking view. Plan it with a road trip while you visit Oslo!
 
Natural light makes everything better, including capturing travel pictures for the 'Gram! The Vigeland Park or the Akershus Fortress are among several sightseeing landmarks in the city that have to be photographed during the spring sunlight!
 
Food festivals are a part of the spring events happening all around Norway. Check out the latest food festivals around the time of your visit. Eat to your heart's content, and don't forget first utopias, a chilled Norwegian beer enjoyed when the sun is high!
 
The Spring season is the best time for transitioning between summer and winter. This offseason in Oslo is among the best times to get amazing deals on hotels, tours, and even shopping souvenirs! Not only that, but while people flock to the city during summer, you can have a hassle-free experience.