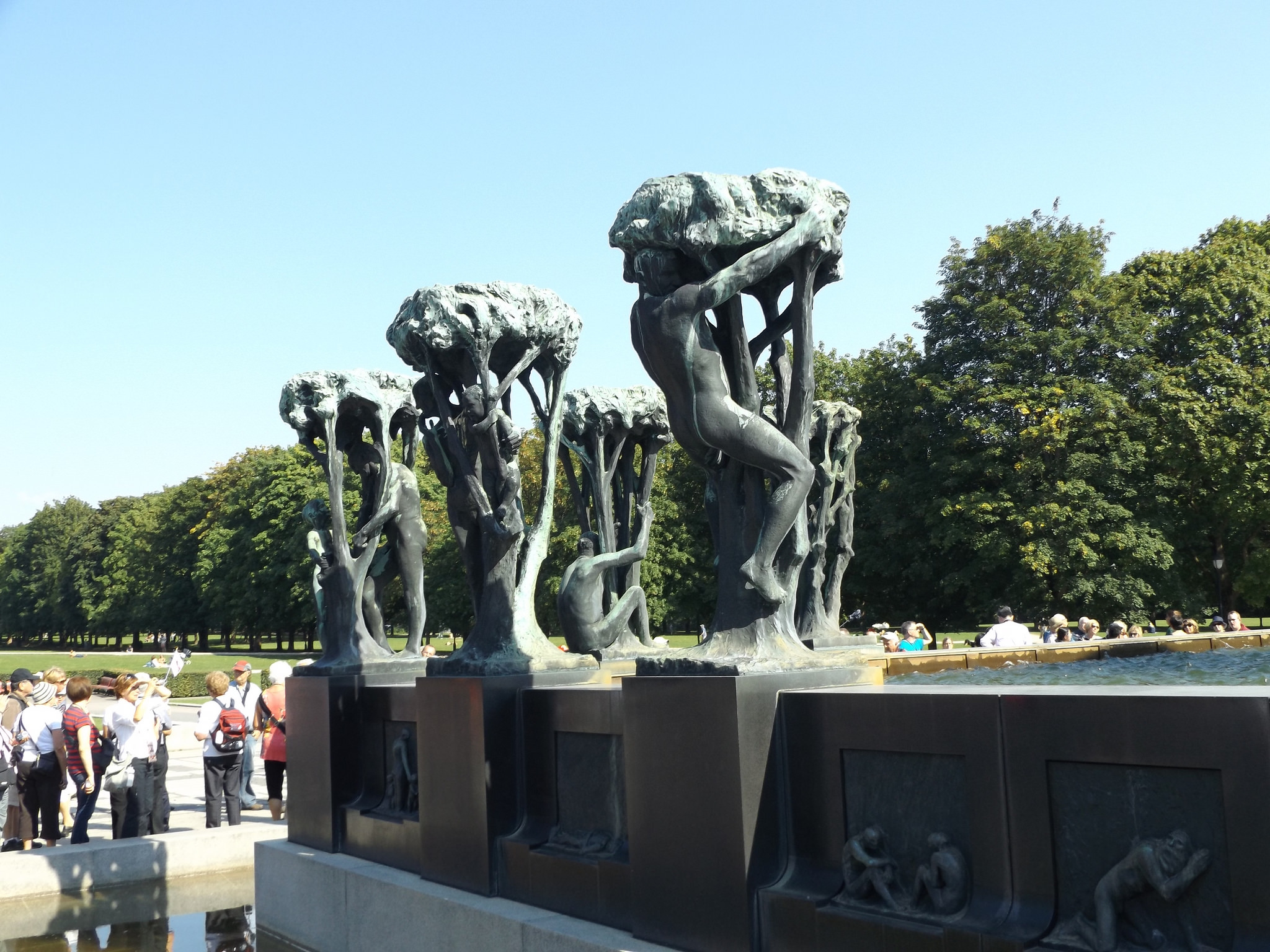 Credit: Flickr / Doug Kerr / CC BY-SA 2.0
Besides history and culture, Oslo in Norway, Europe offers its visitors a visual treat. We have written about one such place, called the Vigeland Sculpture Park in Oslo, which is truly unique and a must-visit for any art lover.
Obsessed with the human form, whether basic actions or taking an abstract view, Gustav Vigeland created over 200 sculptures all of which reside in the park to this day. Built from 1939 – 1949 and located along near Frogner Park, the Vigeland Sculpture Park is a well-known spot for picnics among the locals.
Set along an 850-meter long axis, the most notable sculptures are 'The Monolith'– dubbed as the focal point of the park, 'The Fountain'– which was to be originally placed in front of the Norwegian Parliament, 'Man Attacking Flying Babies'– an abstract creation which represents the centrepiece and 'The Wheel of Life'– a sundial located at the very end of the 850-meter long axis.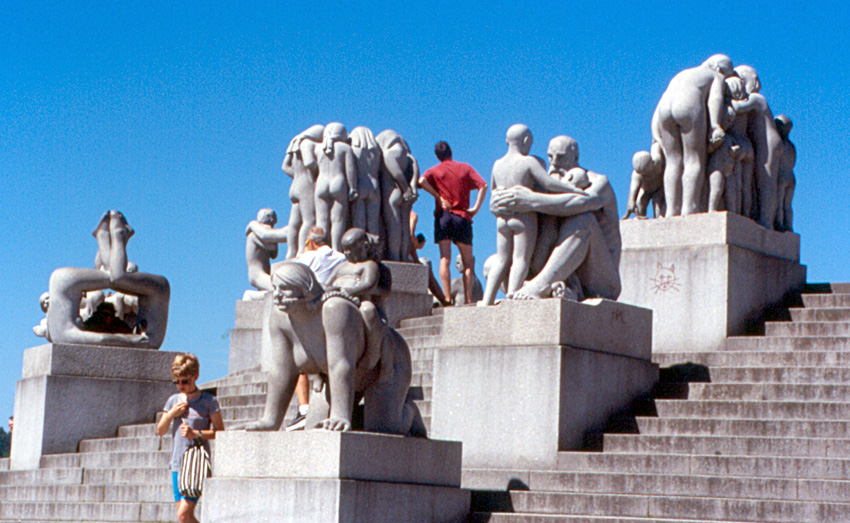 Credit: Flickr / Roger W / CC BY-SA 2.0
Although most of the sculptures are of naked men, women, and children, it is a beautiful sight to behold. The wonderfully done sculptures serve as a beautiful visual reminder to appreciate the human form. It represents the life work of Gustav Vigeland, and you can explore the natural scenery which will allow you to take a look at the legacy the great artist has left behind.
Don't forget to add this to your list of places to visit in Oslo. Check out the local tours and attraction spots for a more wholesome experience.